News Flash: Our GREATEST SALE EVER continues through July 30th.
It was another amazing week at Sports Cards Plus, a.k.a. The Super Hit Factory. Customer response to "Our Greatest Sale Ever" exceeded our expectations and due to customer requests, we've decided to continue the sale to the end of July.
Due in Wednesday is 2013-14 Panini Preferred Basketball. This highly successful product continues with four super-premium cards including THREE autographs and one multiple jersey book per box. Our prices are the lowest you will find anywhere. So, come in Wednesday and pick your box from THE BEST CASES in The Hobby. Don't be the guy who says, "That could have been my picture."
The 2014 football rookie crop continues to make every 2014 Football product a can't loose release. However, 2014 Prestige customer response was much better than I expected. In the first week after release, I have already reordered Prestige three times. Every customers loves the design of the product and the three autographs a one amazing Rookie Jersey Patch per box keep customers coming back for more.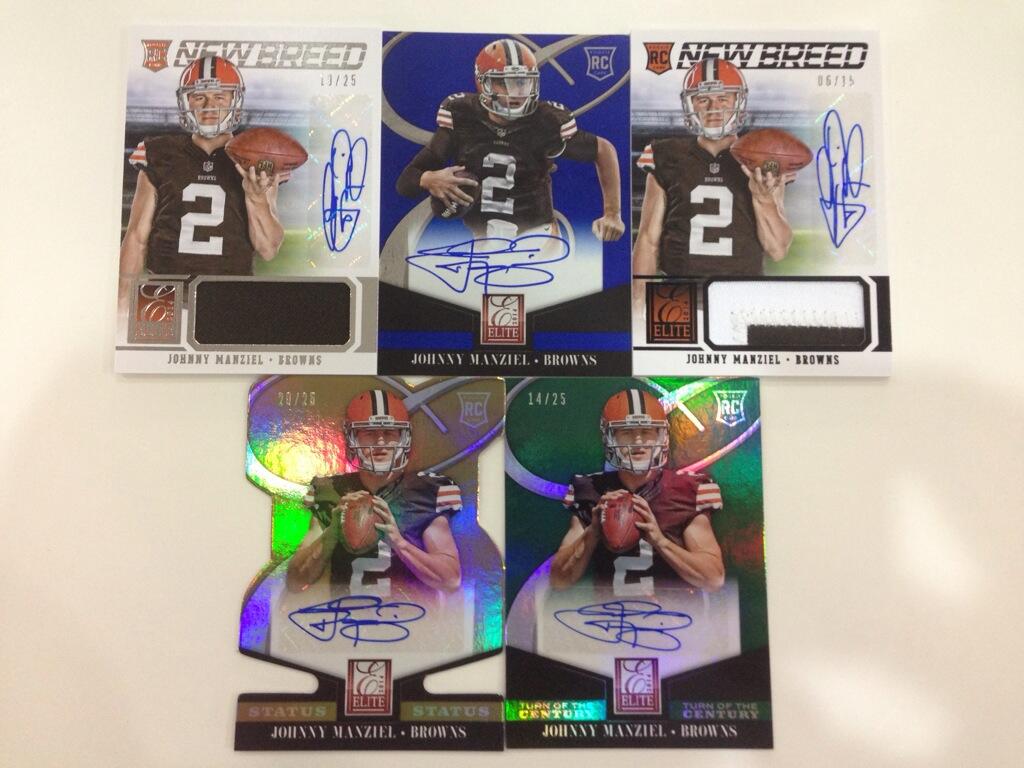 Also due in Wednesday is 2014 Panini Elite Football.
Panini continues to deliver customers four Autos/Memorabilia per box. Prices start at $108 per box at Sports Cards Plus, so come in early and pick the BEST BOX from The BEST CASES in The Hobby.
2013-14 Spectra Basketball is amazing with on-card autographs and sweet game-used jersey patches. Click on picture to the left to see some of the hits listed on eBay.
Daryl came in and tried 2013-14 Spectra Basketball. Here's Daryl with his Tim Hardaway Jr Jumbo Jersey Patch, Scottie Pippen Gold Jersey Patch #d/10, Kevin Durant Autograph Redemption, and Kobe Bryant Auto Jersey Patch #d/30.
Tommy knows a good deal when he sees it. Tommy came in for "Our Greatest Sale Ever" and tried a box of 2013-14 Select Basketball. Here is Tommy with his Cody Zeller Auto Jersey Laundry Tag Black Prizm RC 1/1, Kevin Durant Auto Redemption, James Worthy Auto Patch #d/30, and Lebron James Purple Prizm #d 1/99.
Brandon knows THE BEST CASES in The Hobby are at Sports Cards Plus. Here is Brandon with his favorite hits from TWO boxes of 2014 Bowman Football.
Our cases of 2014 Bowman Football are LOADED, just ask Anthony. Here's is Anthony with his 2014 Bowman Teddy Bridgewater Autographed Blue Refractor RC #d/99.
Mark heard about "Our Greatest Sale Ever" and decided to give 2011 Panini Prime Cuts Baseball a try. Here's Mark with his Ken Griffey Jr Autographed Jumbo Jersey Book 2/10. Be like Mark. Come to Sports Cards Plus TODAY and take advantage of "Our Greatest Sale Ever."
Shane and family drove to The Super Hit Factory from their home in Killeen Texas. They bought a box of 2014 Bowman Football and opened it our store. When they counted only three autographs, Shane searched the commons looking for the missing fourth autograph. What did he find? Here they are with their Blake Bortles 2014 Boman Chrome Autographed Prizm Refractor RC 3/5!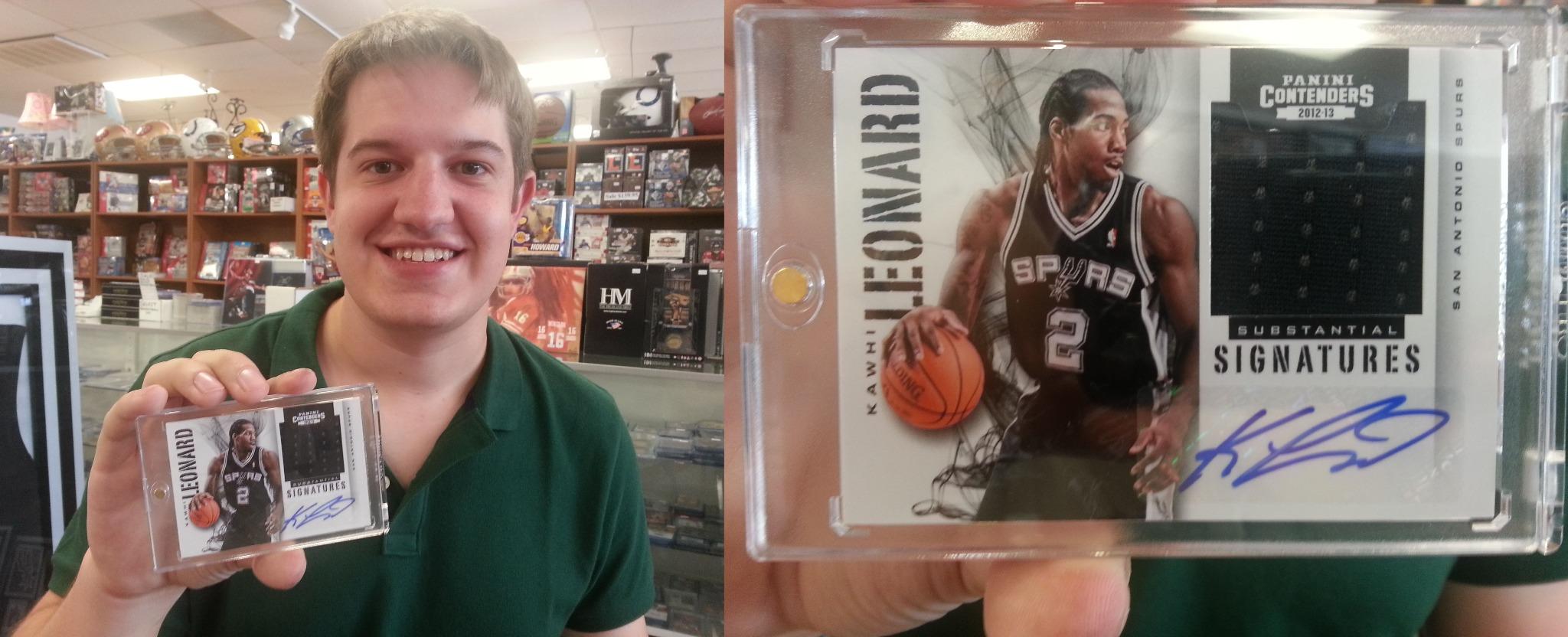 Nate knows better than to miss "Our Greatest Sale Ever." 2012-13 Panini Contenders Basketball with four autographs for only $54.95 is a can't miss deal. Here is Nate with his Kwahi Leonard 2012-13 Contenders Autographed Jersey RC!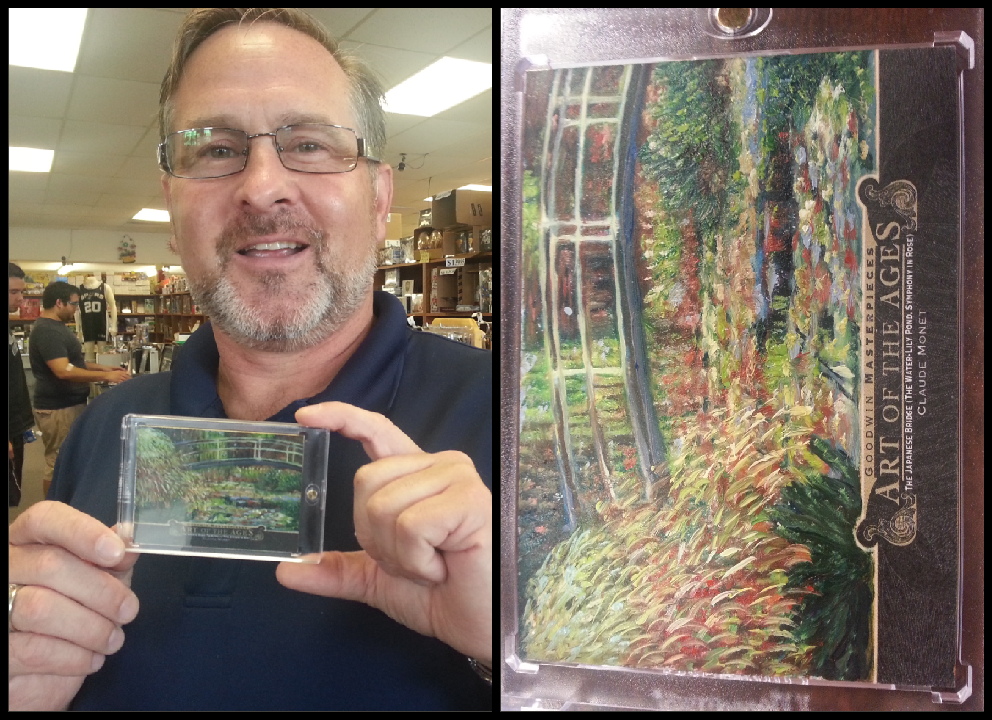 Jay is a repeat Super Hit Factory customer. Jay's product of choice was 2014 Upper Deck Goodwin Champions. Here is Jay with his latest Super Hit, a Goodwin Champions Original Art 1/1 reproduction of Claude Monet's "The Japanese Bridge."
Come to Sports Cards Plus TODAY and be a part of sports cards collecting history. Take advantage of "Our Greatest Sale Ever" and pick your box from The BEST CASES in The Hobby.