Sports Cards Plus was invited to The 2014 Panini VIP Party because we have The Greatest Customers in The Hobby. Besides getting to meet Joe Namath, Dr. J, Dominique Wilkins, Johnny Manziel, Kyrie Irving, Tom Glavine, Jose Canseco, and Trey Burke, I brought back tons of Great Stuff.
Sports Cards Plus customers get ONE FREE 2014 Panini VIP Party Gold Pack with each $200 purchase of the following 2013-14 Panini products: Crusade ($55 per box), Innovation ($79.95), Intrigue ($125), Signatures ($95.95), and Preferred ($180). Every VIP Pack has TWO Limited Edition Cards, many are number to 25, 10, 5 or 1. Find Rookies Cards of Andrew Wiggins and other 2014 NBA Draft future stars. Click
HERE
to see possibilities on eBay.
What? You want more? At Sports Cards Plus, you always get more. For each $100 of the above great basketball products you get ONE FREE entry into our September 31st Drawing for a Dr J Autographed Limited Edition 2014 Panini VIP Party 8" by 10 Photo.
Brandon came in for a few boxes and some VIP Party Gold Packs. Here is Brandon with a couple of 2014 Panini VIP Party Gold Pack 1/1 Derek Carr Auto Black Prizm RC and Robert Woods Auto Black Prizm.
Chris came in and pulled this beauty, a 1/1 Panini VIP Party Gold Pack Black Prizm Kyrie Irving Jumbo Game Used Jersey Patch.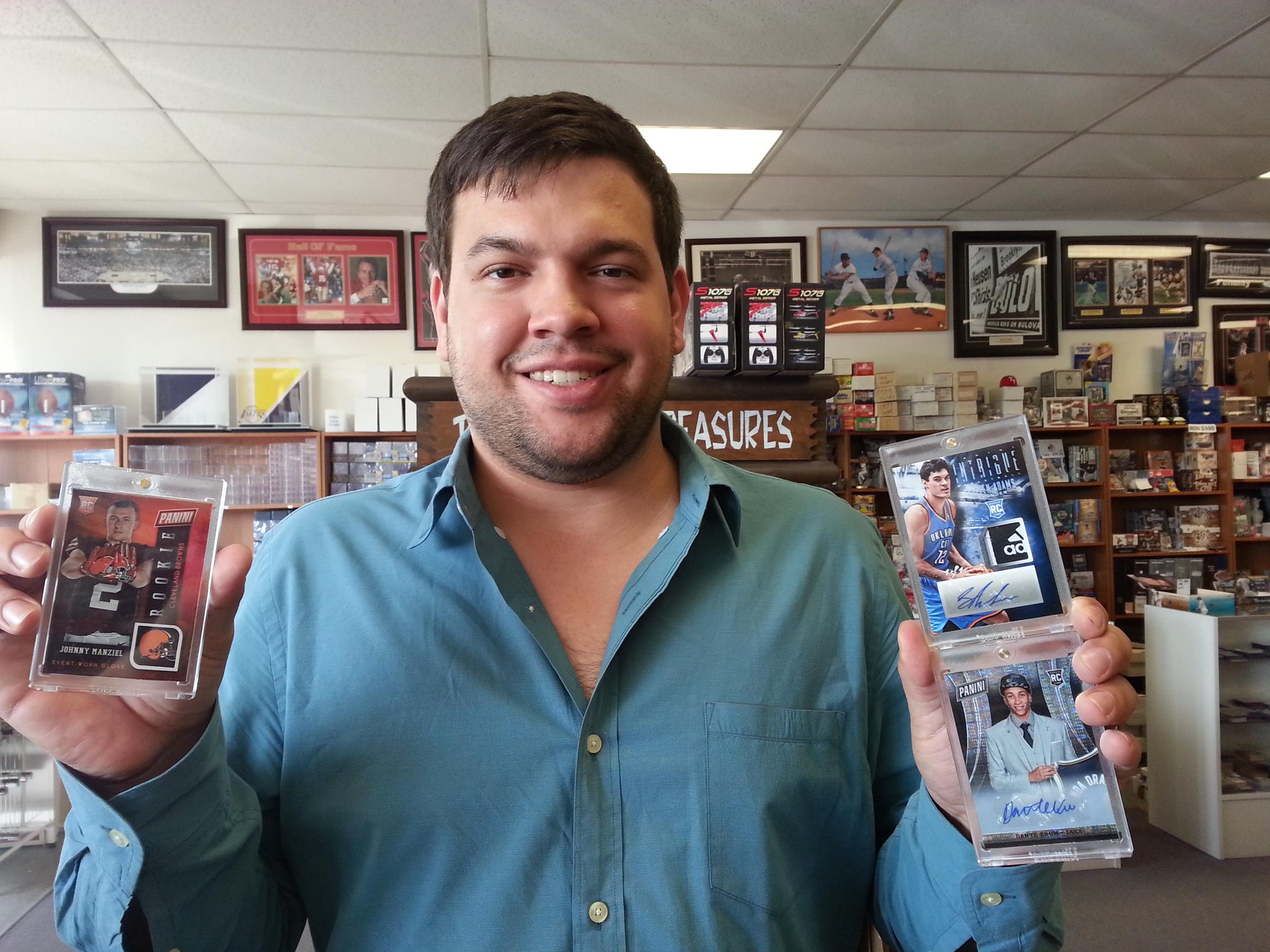 Tommy came in for his favorite product, 2013-14 Intrigue Basketball and a FREE VIP Gold Pack. Here is Tommy with his 1/1 Steve Adams Auto Jersey Laundry Tag Prime Patch RC, Johnny Manziel Panini VIP Party Gold Pack Glove Card with the Cleveland Browns Helmet Logo and VIP Gold Pack Dante Exum Auto Gold Power Prizm RC #d/5.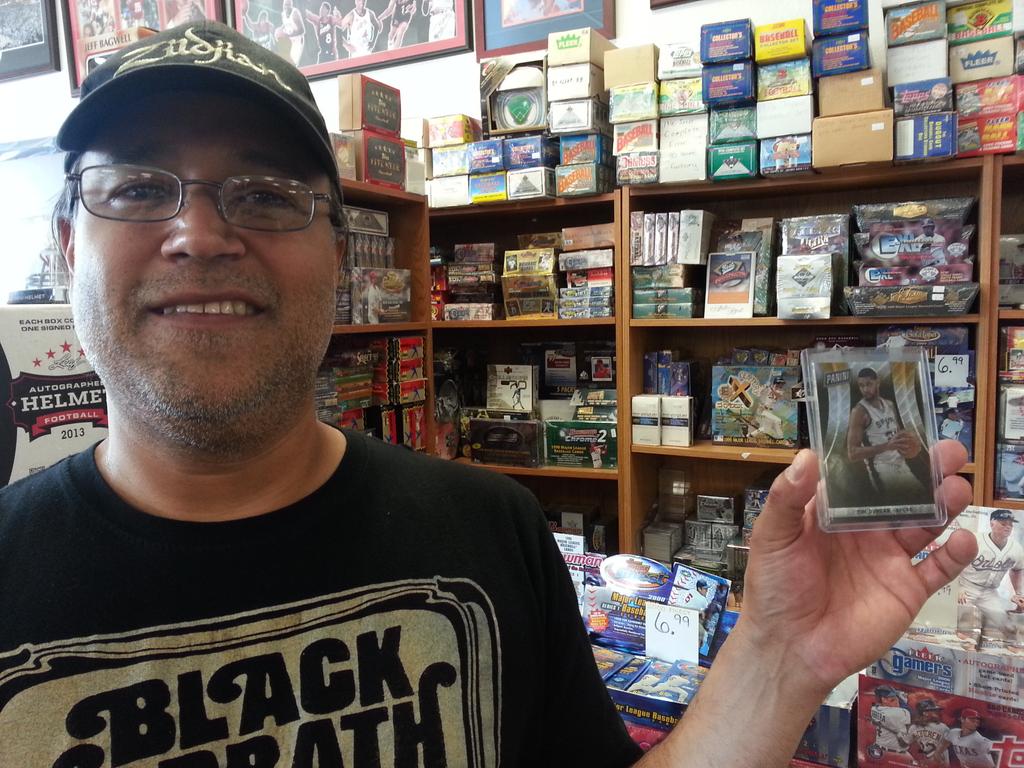 Anthony came in to join the Sports Cards Plus 2014 Panini VIP Party fun. Here is Anthony with his Tim Duncan Panini VIP Gold Pack Gold Power Prizm #d/5. So what are you waiting for? Come to Sports Cards Plus, buy some great 2013-14 Panini Basketball products and get your FREE 2014 Panini VIP Party Gold Pack.