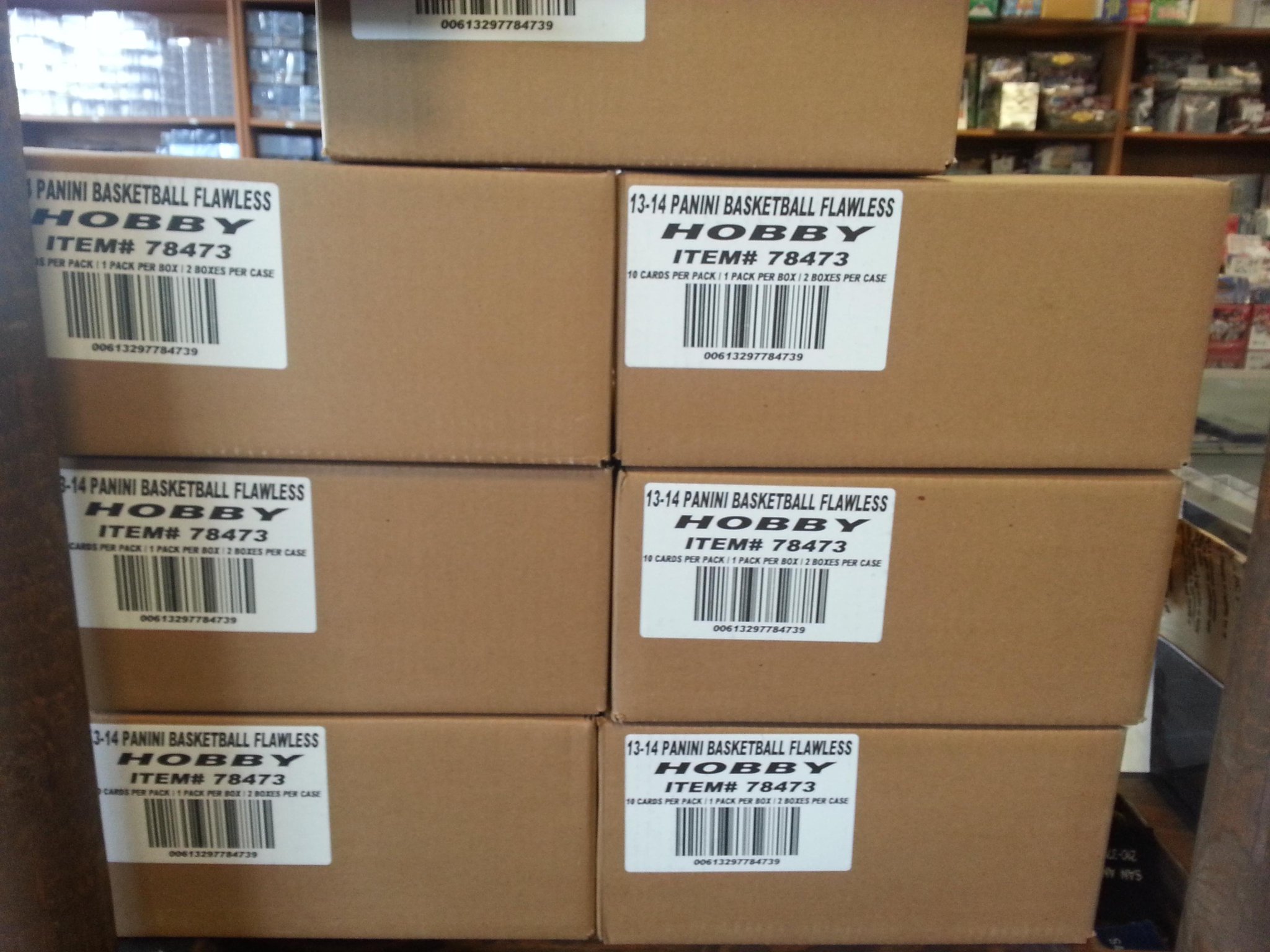 Columbus Day, October 13th will be an especially Lucky Day if you pick your box from THE BEST CASES in The Hobby. The last day of our "Sale of The Century" is Monday, October 13th. Sports Cards Plus has The Largest Selection in all of Texas, and these are our LOWEST PRICES EVER. So go to Sports Cards Plus, a.k.a. The Super Hit Factory TODAY and have some fun.
You always get more at Sports Cards Plus:
1. FREE Upper Deck 25th Anniversary Pack with each $100 purchase of 2014 Upper Deck products.
2. Pull the "NFL Player of The Day" and WIN a FREE Panini NFL Player of the Day Pack.
3. One Lucky Sports Cards Plus customer will
WIN a SPOT to a 2013-14 FLAWLESS BASKETBALL Group Break ($180 Value).
For every $100 you spend in Panini Basketball products, you pick a ticket from a box of 50 tickets. If you match the winning ticket number, you win a FREE $180 Flawless Basketball Slot to The Group Break!
4. FREE entry into our $500.00 DRAWING with your every purchase.
If you didn't make it in to Sports Cards Plus lately, here is what you missed.
Derek came in and tried a box of 2012-13 Upper Deck SP Authentic Basketball for only $79.95. Here's Derek with his best pull ever (of course it came from a Sports Cards Plus box), a Michael Jordan On-Card Autograph.
Brad knows the BEST CASES in The Hobby are at Sports Cards Plus. This makes TWO Kris Bryant Auto RCs and a Jose Abreu Blue Refractor Auto RC Brad has pulled from our 2014 Bowman Chrome Baseball boxes. We have had FOUR Bowman Chrome Kris Bryant Auto RCs and THREE Jose Abreu Auto RCs pulled from our shipment of 2014 Bowman Chrome. Don't worry, we still have more Super Hits waiting for you.
Brandon tried a box of 2014 Bowman Chrome Baseball for only $59.99. Here's Brandon with his Julio Urias Gold Refractor Autographed RC 18/50.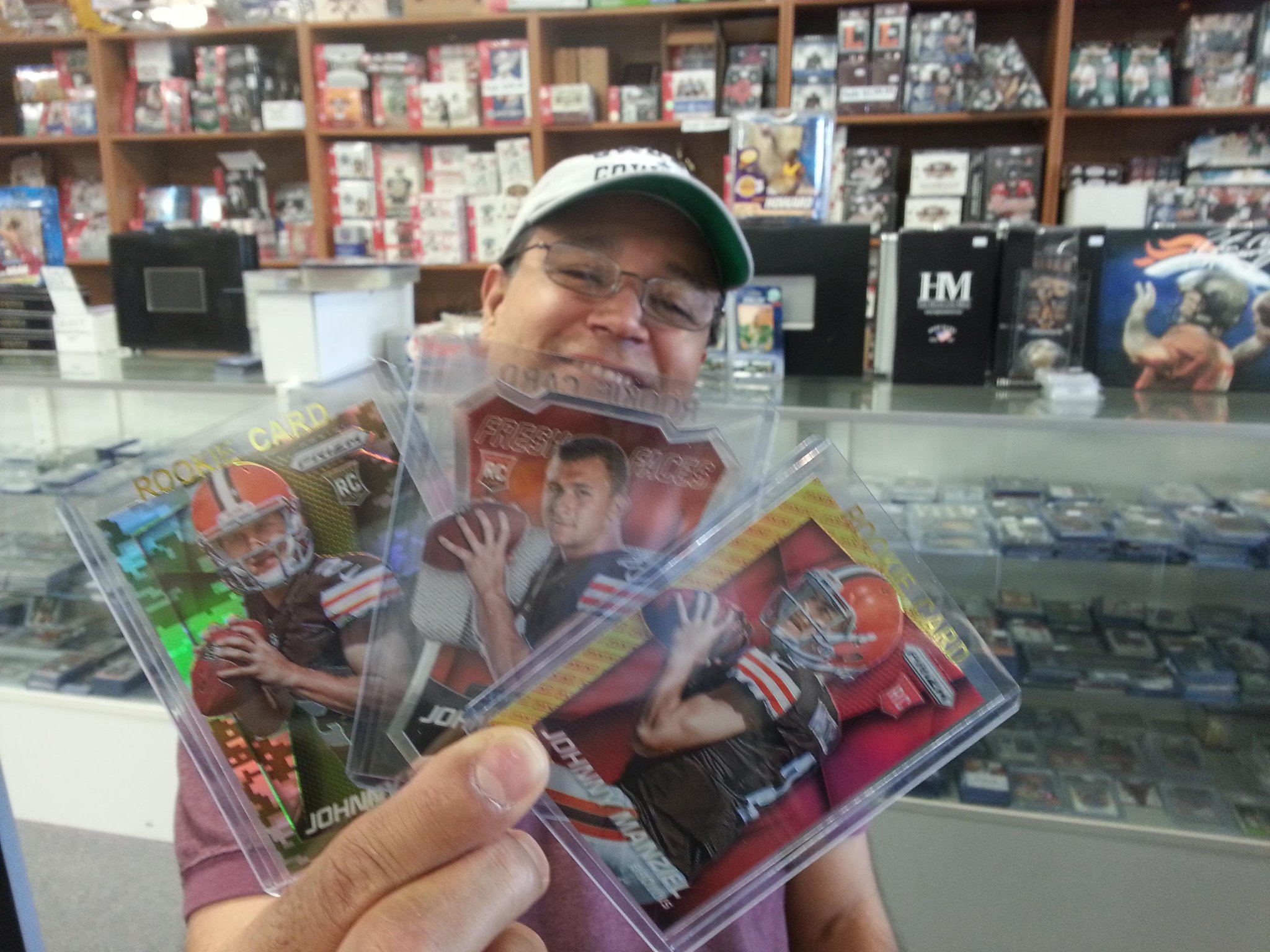 Anthony is all smiles. 2014 Panini Prizm Football boxes are only $75.00 at The Super Hit Factory. Anthony hit the Johnny Manziel mother lode with his packs of 2014 Prizm Football.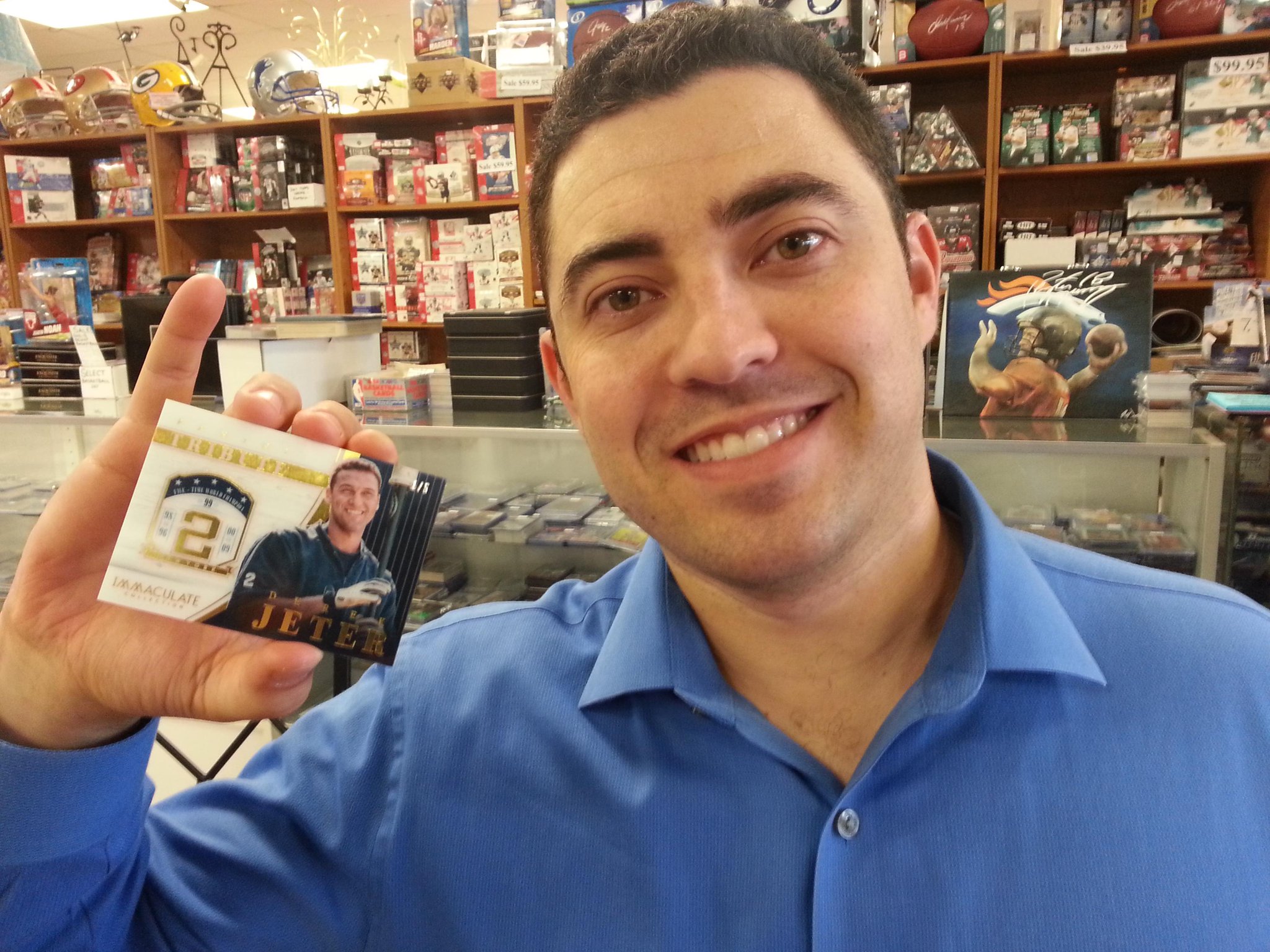 Sergio of Sports Card Album and BustingPacks.com fame came in for a visit this week and tried a box of 2014 Panini Immaculate Baseball for only $185 per box. Sergio's favorite hit is this Derek Jeter Tribute Collection 1/5.
Sports Cards Plus was lucky enough to acquire a pair of David Robinson's Shoes from the 1988 Olympics. Come on by and take a look.