Where are all the 2014-15 National Treasures Basketball BIG HITS? They're at Sports Cards Plus a.k.a The Super Hit Factory and Chris is pulling most of them.
We told you about Chris. He just ventured back into the hobby after more than fifteen years off from busting packs. He came in last Wednesday just in time to see people busting boxes of 2014-15 National Treasures Basketball and decided to join in on the excitement.
Wednesday, Chris pulled a National Treasures Andrew Wiggins Auto Jumbo Jersey Patch RC 3/25. On Thursday Chris returned for some supplies and couldn't resist the temptation of National Treasures. On Thursday his first box got
him a Dante Exum Auto Jumbo Jersey Patch RC 10/10. At this point Chris was so far ahead he decided one more box of NT couldn't hurt. That second box got him a Julius Randle Autographed Jumbo Jersey Patch RC. Each of these cards fetch over $1000 on eBay. Nice.....
You guessed it... Chris came back on Saturday to give NT Basketball another try. First he pulled a Jabari Parker Auto Jumbo Jersey Patch RC numbered to 25! A rational man would quit after that. Quit while you're ahead... Or is it keep going when you're hot.
But what are the odds that this same case would have another great hit? Chris has quickly learned about The Legend of The Super Hit Factory. He knows at Sports Cards Plus you can forget the odds. Chris quickly learned, the BEST CASES in The Hobby are at Sports Cards Plus. All you have to do is pick the right box.
This time Chris pulled a Jabari Parker Autographed Jersey Laundry Tag numbered 2/5! O.K., now it's time to quit....... Wrong. Chris went for the last box in the case. Was there a NBA Logoman Jersey Patch to be found? Not quite. But Chris' Joel Embiid Auto Jumbo Jersey Patch #d/25 wasn't a bad ending to a Saturday full of NT Super Hits.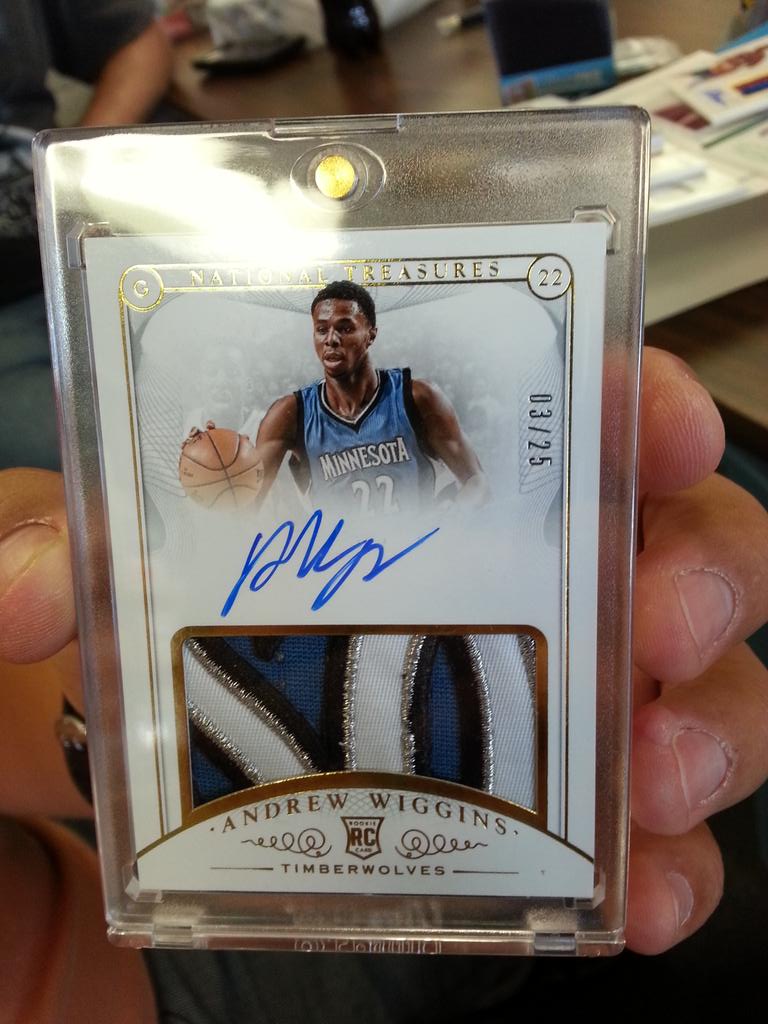 Don't be the guy who says, "That could have been my picture." Be like Chris. Go to Sports Cards Plus TODAY and get your fair share of Super Hits.