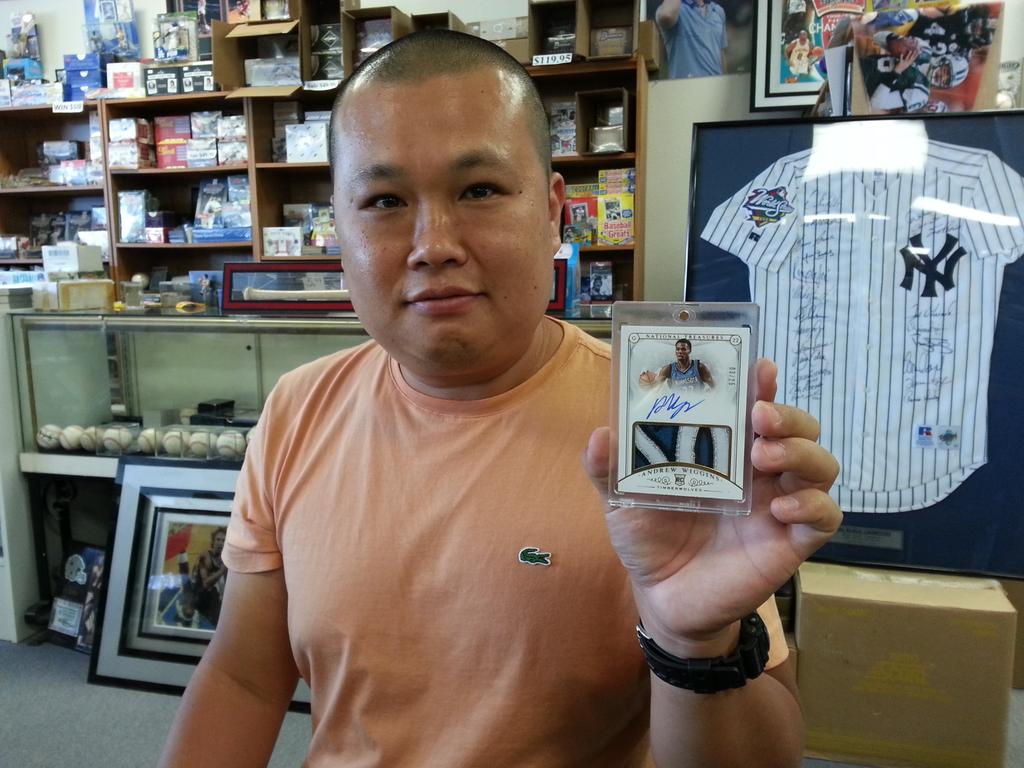 Chris hadn't bought a pack of sports cards in over 15 years. His seven year old son's interest in sports got Chris itching to bust packs again. He came in on Wednesday to check out the current state of the hobby when he got caught up in the 2014-15 National Treasures Basketball ($589.95 per box) excitement.
His first box got Chris a Doctor J Auto NBA Logoman #d/49 (metal logoman) and a David Robinson Autographed Jersey Patch....... Not bad.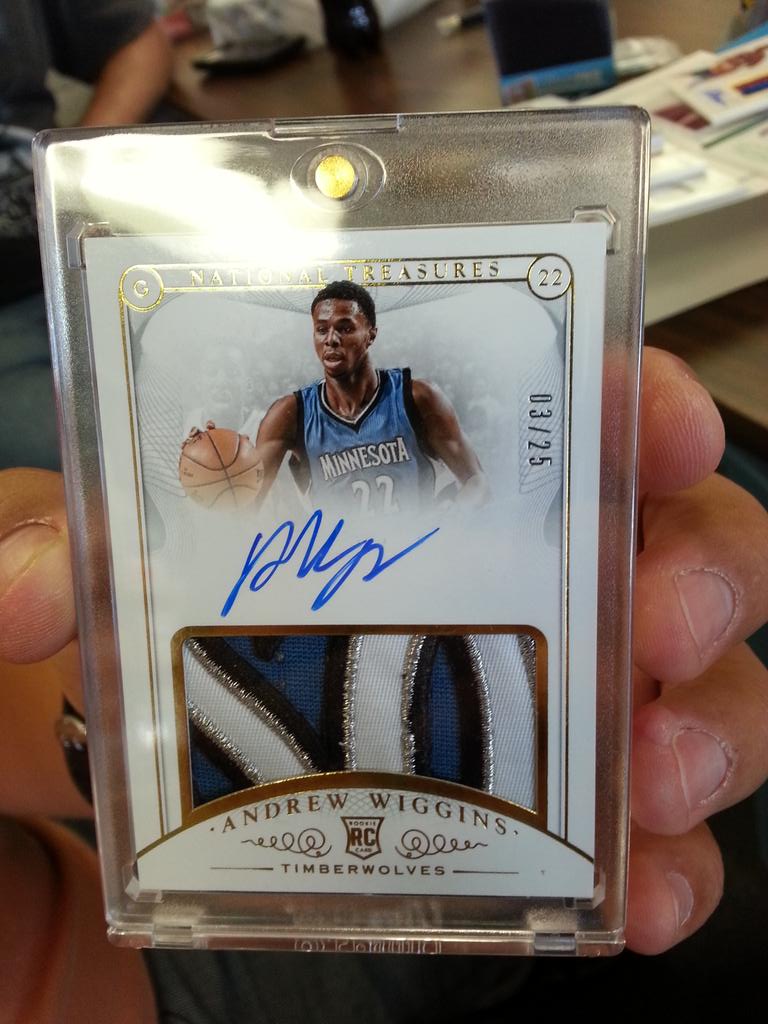 Chris decided to give 2014-15 NT one more try and was rewarded with an Andrew Wiggins Autographed Prime Jersey Jumbo Patch RPA RC 3/25! We quickly posted on Twitter and Facebook and immediately the offers to buy came in. Chris has received an offer of $7000. Although Chris wanted to keep the card for a while, $7000 is tempting.
Chris' NT success brought him back in on Thursday just to buy some supplies. The NT temptation was too much to resist. He tried one more box of NT and was rewarded with a Dante Exum Jumbo Jersey Patch Auto RC 10/10. Others like this one are listed on eBay for $2000 or more. At this point Chris was so far ahead he decided to give NT another try. This time he pulled a Julius Randle Auto JUMBO Jersey Patch RPA RC #d/99. These are selling on eBay for $1000 and more!
Our
BACK TO SCHOOL SALE continues
at Sports Cards Plus, a.k.a. The Supper Hit Factory. Pick your box from The BEST CASES in The Hobby at The LOWEST Prices in The Galaxy (all of Texas). Don't be the guy who says, "That could have been my picture."