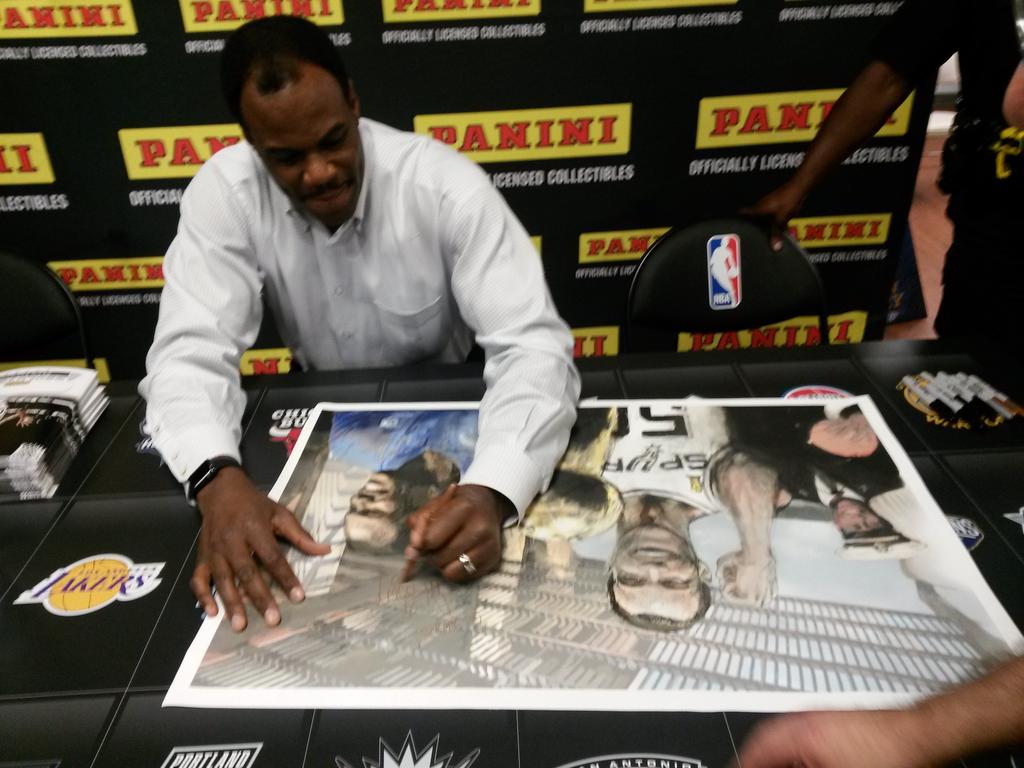 My son, Jeff & I thank Panini America, The NBA and Mr. David Robinson for making our Grand Opening a most memorable event. And, we thank The World's Greatest Customers for making this all possible.
Sports Cards Plus won this amazing contest by turning in the most Panini America NBA Basketball wrappers in the whole United States. We will show our customers our thanks by continuing our GRAND OPENING SALE through this Sunday. Huge savings everywhere.
With your $100 purchase of great Panini America products receive FREE Panini VIP PACKS, Black Friday Packs and Father's Day Packs. Also receive a FREE Entry to win a Todd Gurley Autographed Jersey, a box of 2015 Gridiron Kings Football, 2015-16 Hoops Basketball or 2015 Donruss Soccer.
Come on in and have some fun!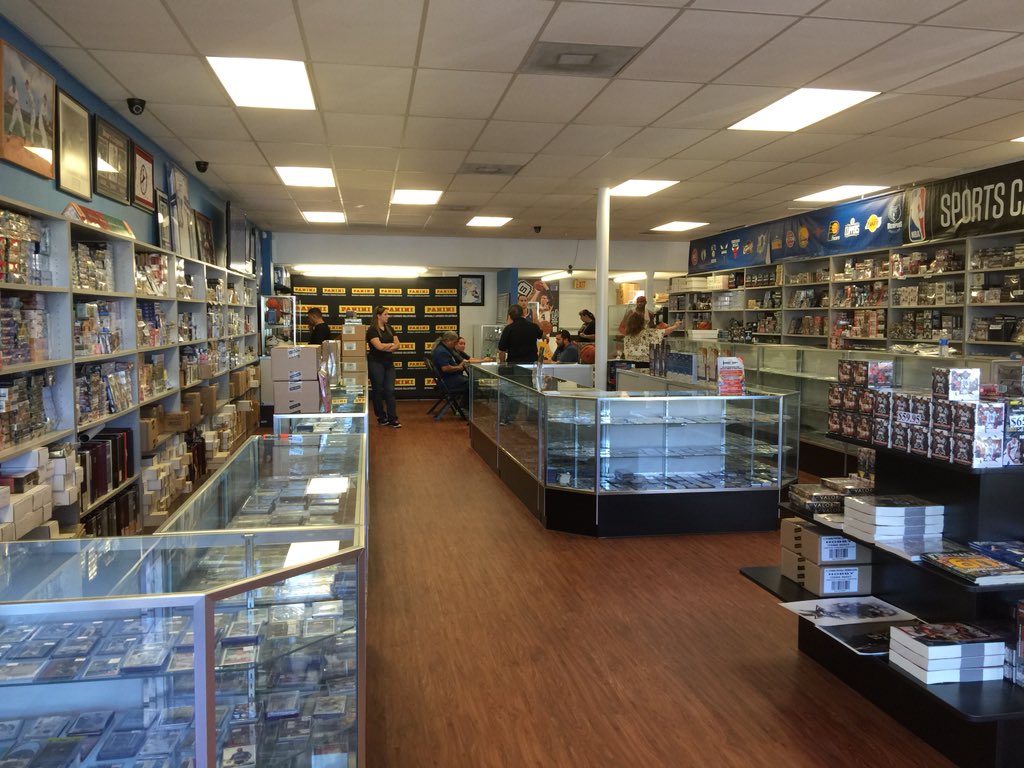 We starting off the fun on Monday's Grand Opening with a SNEAK PEEK of 2015-16 Panini Contenders Draft Picks Basketball.
Busting packs at back of store while we anxiously await the arrival of The Admiral.
As San Antonio Spurs fans will attest, David Robinson was most gracious.