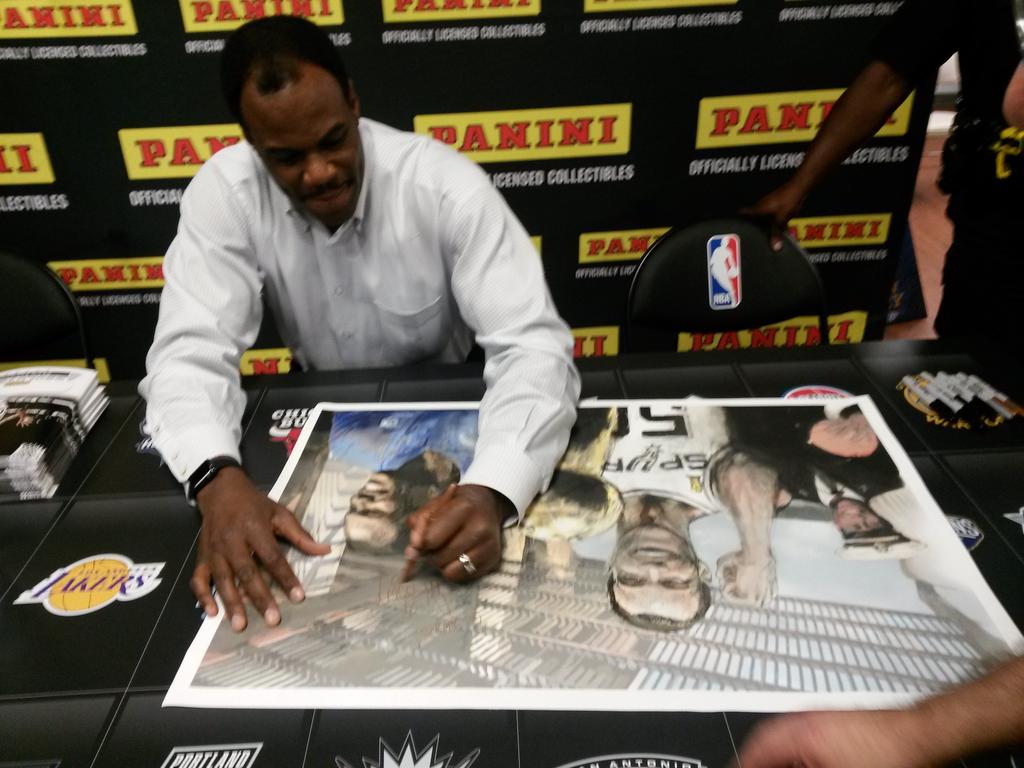 Thanks to Panini America an d The NBA for his great honor. And most of all, thanks to The World's Greatest Customers for making it possible to win this contest.
Click
HERE
to see Panini America's video of our Panini America NBA Hobby Shop Makeover GRAND OPENING. Click here
http://www.beckett.com/news/2015/11/panini-america-brings-david-robinson-to-san-antonio-card-store/#more-100763
to
see the latest post from Beckett.com.
The celebration continues at Sports Cards Plus. Sales, Contests, and FREE Panini Black Friday Packs (from previous years), Father's Day Packs, Panini VIP Packs with your $100 purchase of great Panini Products.
Go to Sports Cards Plus TODAY and pick your box from The Best Cases in The Hobby at The LOWEST Price in The Galaxy (all of Texas).