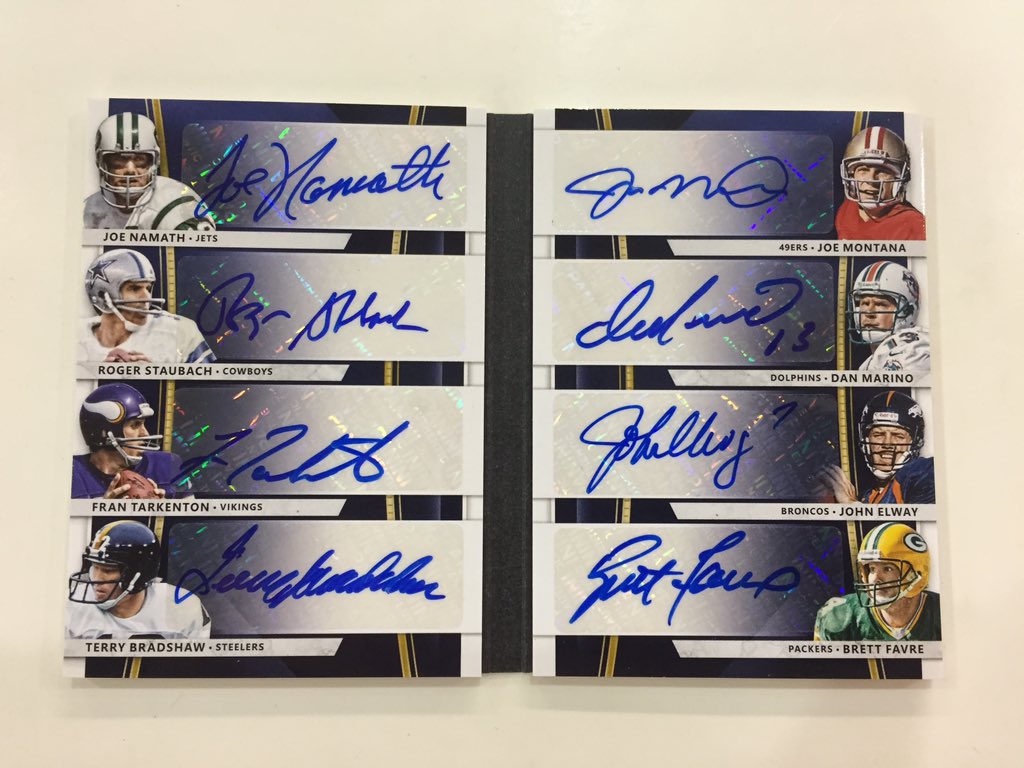 Our "Beckett Grading is Coming Sale" continues, giving customers the opportunity to get "More Super Hits for your dollar." And, due in Wednesday is 2015 Donruss Signature Series (4 Autos per box for $115 per box).
Its a simple formula for Panini America's upcoming 2015 Donruss Signature Series Football, an every-card-includes-a-signature product set to arrive in hobby shops across North America on Wednesday. It's a product with a proud history dating back to the late 1990s and one that has been revamped for a new collecting generation.
Every four-card box of 2015 Donruss Signature Series Football delivers four autograph cards, including at least one booklet autograph card or rookie autograph memorabilia card. On average, each master case (two inners per master) should deliver one booklet, two Gold or Magma autograph parallels numbered to 10 or less, and one Rookie Prime or Super Prime.
So go to Sports Cards Plus on Wednesday and pick your box from the BEST CASES in The Hobby at The LOWEST Price in The Galaxy.