Pete and Tom heard about The Legend of The Super Hit Factory from their home in Sidney, Australia. They heard about "The Super Bowl Week Sale" and The Official Panini 2015 National Treasures Multi-Sport Sneak Peek, so they decided to travel from Sidney Australia to give Sports Cards Plus a try. It didn't take long for them to determine it was well worth their long trip as they quickly pulled Super Hit after Super Hit.
Soon they were joined by Chris and before you know it, the Super Hits were flowing left and right. There were two Marcus Mariota Auto Jersey Patch RCs, there was a redemption for a Jameis Winston Auto Patch RC, there were sick booklet cards, Autographed Print Plates, and there were Flawless Gem Base Cards including an Andrew Wiggins diamond card numbered to 20.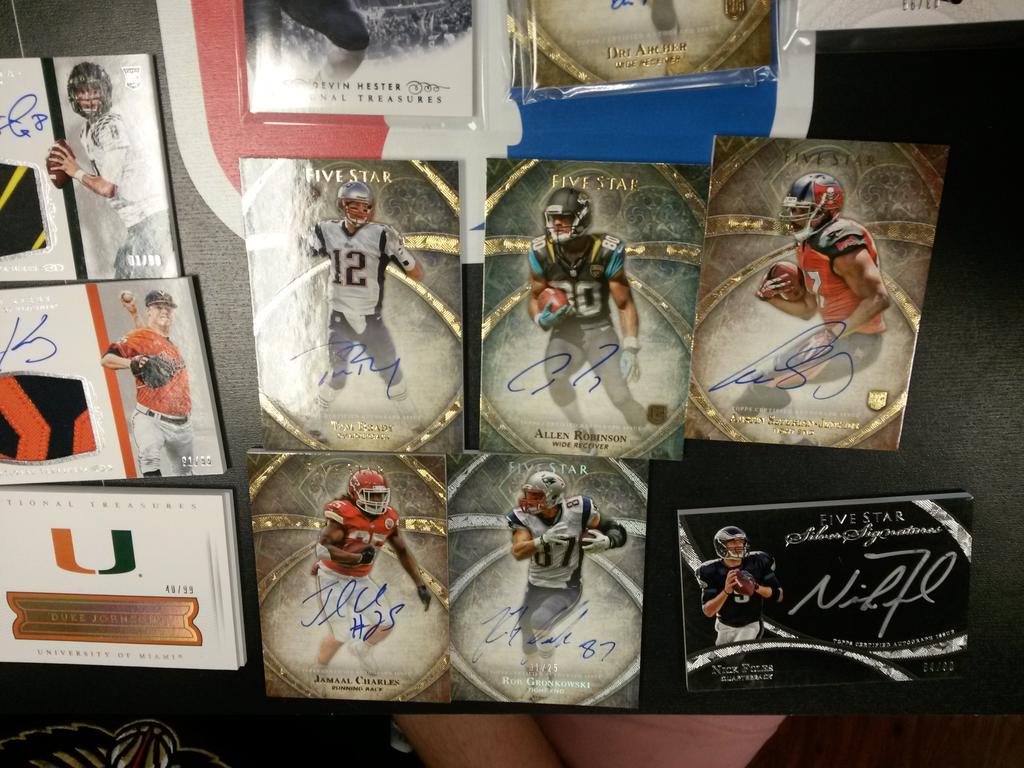 Pete tried a couple of boxes of 2014 Topps Five Star Football. His first box got him a Tom Brady Auto, a Gronkowski Auto, a Bo Jackson Auto and a Johnny Manziel Auto RC #d/20.
Pete decided to pick his box of 2014 National Treasures Football from The BEST CASES in The Hobby at The LOWEST Prices in The Galaxy. Of course his box of NT got him a TRIPLE Auto which included Odell Beckham. Just as an interesting side-note, Jeremy Hill signed the back as well as the front of this card.
Being a NBA fan, Pete had to try a box of Noir Basketball ($599 per box) and pulled a Jabbari Parker Auto Jersey Patch RC. After an hour or two of busting boxes, Pete and Tom decided to get ready for the Spurs Game. But before they left Sports Cards Plus they pulled this National Treasures Marcus Mariota Auto Oregon Patch RC to go along with their treasure trove of Super Hits. As they left Sports Cards Plus, Pete and Tom said they will tell all of Australia, The Legend of The Super Hit Factory is true.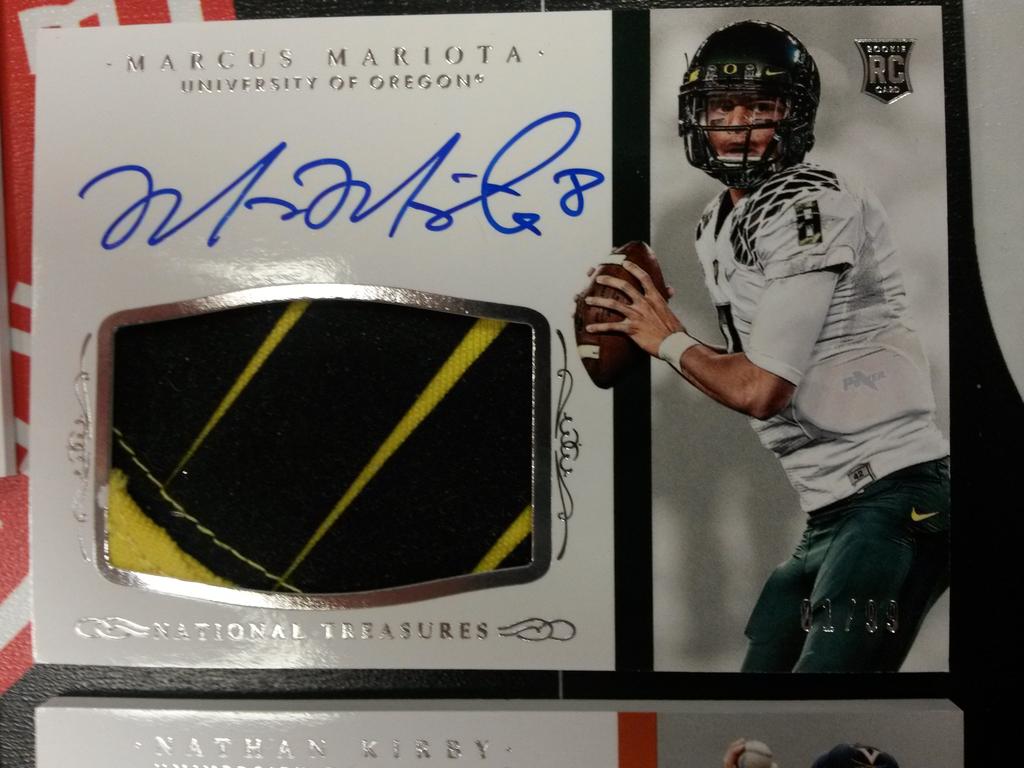 Chris joined Pete and Tom on a quest for Super Hits from The Official Panini 2015 National Treasures Multi-Sport SNEAK PEEK and landed tons of great hits including his own Marcus Mariota Autographed Oregon Jersey Patch RC and a John Elway Autographed Stanford University Baseball Card numbered 5/5. Be like Pete, Tom and Chris. Go to Sports Cards Plus TODAY for our
"Super Bowl Week SALE"
and get more Super Hits for your dollar.