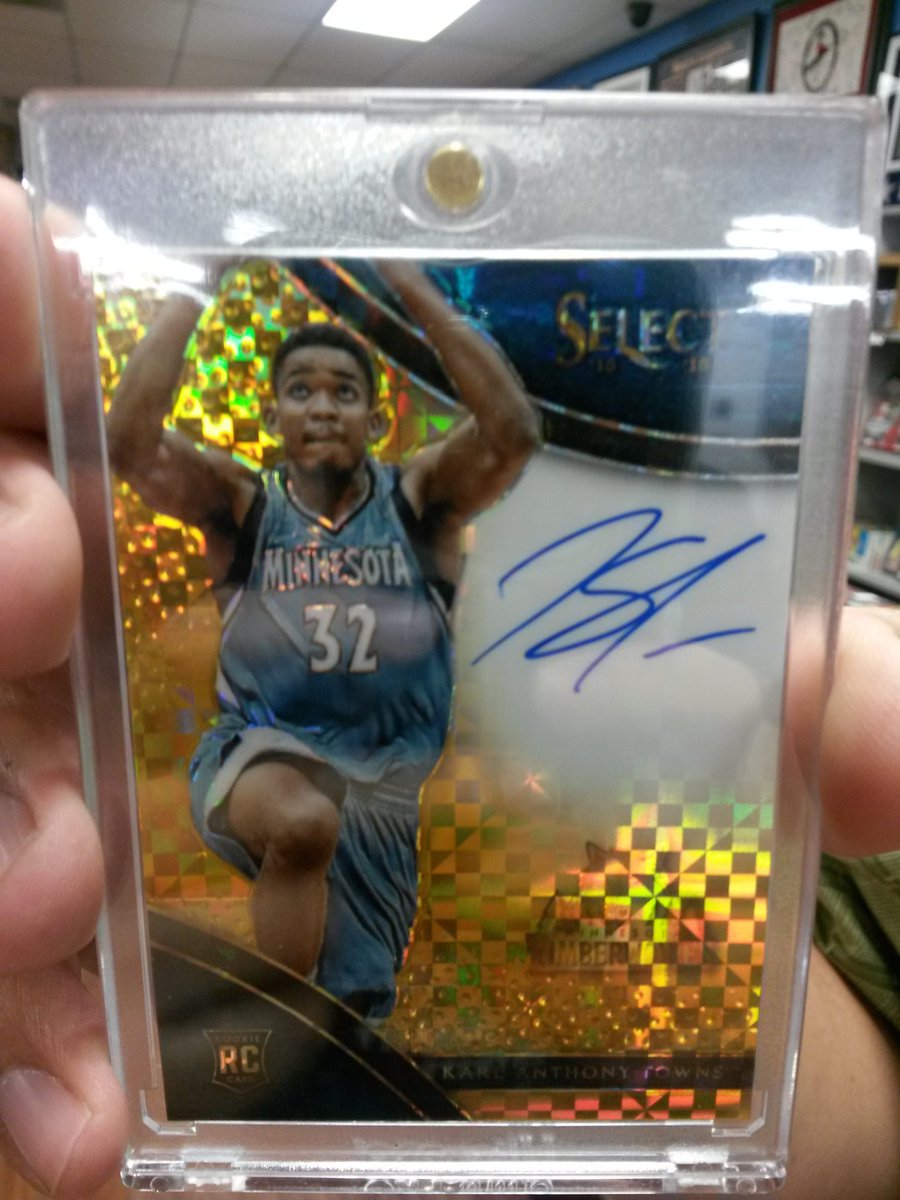 Day One of the release of 2015-16 Panini Select Basketball did not disappoint Sports Cards Plus customers. We saw tons of top shelf autographs, memorabilia and amazing looking prizm cards, numbered as low as One of One.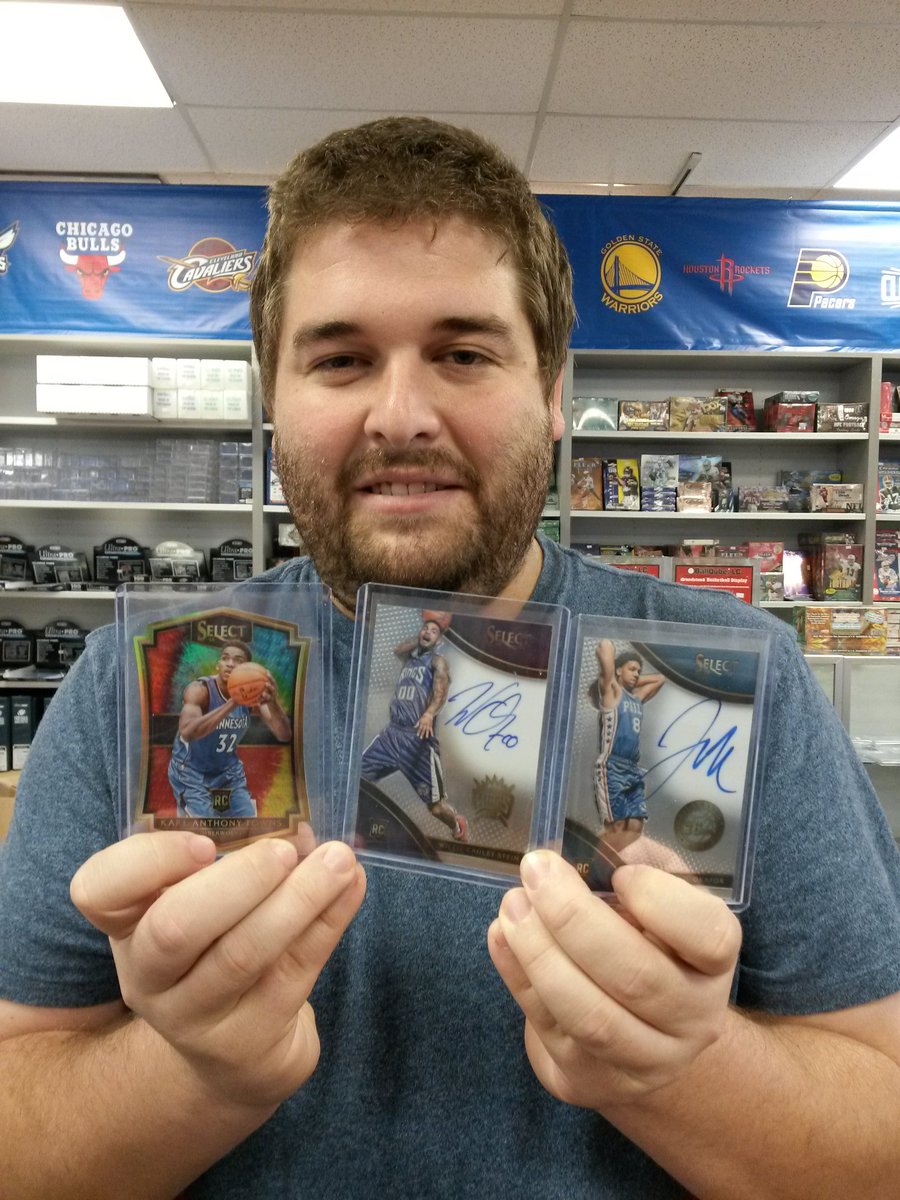 Ryan was the first to greet the arrival of 2015-16 Select Basketball. He tried one box, then another and then a third. Each box seemed better than the last. His favorite hits include these Willie Cauley-Stein Auto RC, Jahlil Okafor Auto RC and Karl-Anthony Towns Tie-Dye Die Cut RC #d/25.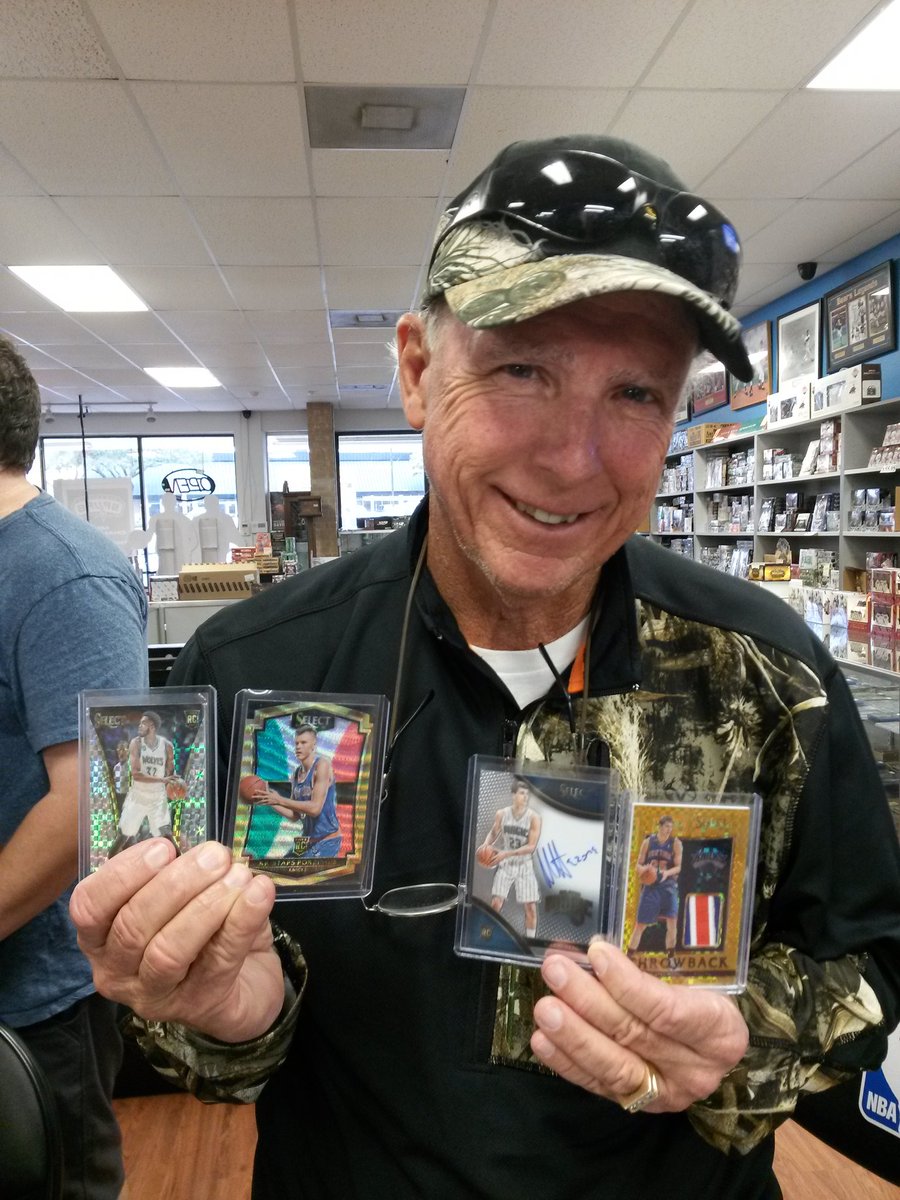 Soon Ryan was joined by a crew of Sports Cards Plus customers who took their turn at Sports Collecting History. Randy hadn't bought a box of cards in years but got caught up in the excitement and gave 2015-16 Select a try. Here is Randy with his favorite hits from one box of 2015-16 Select Basketball.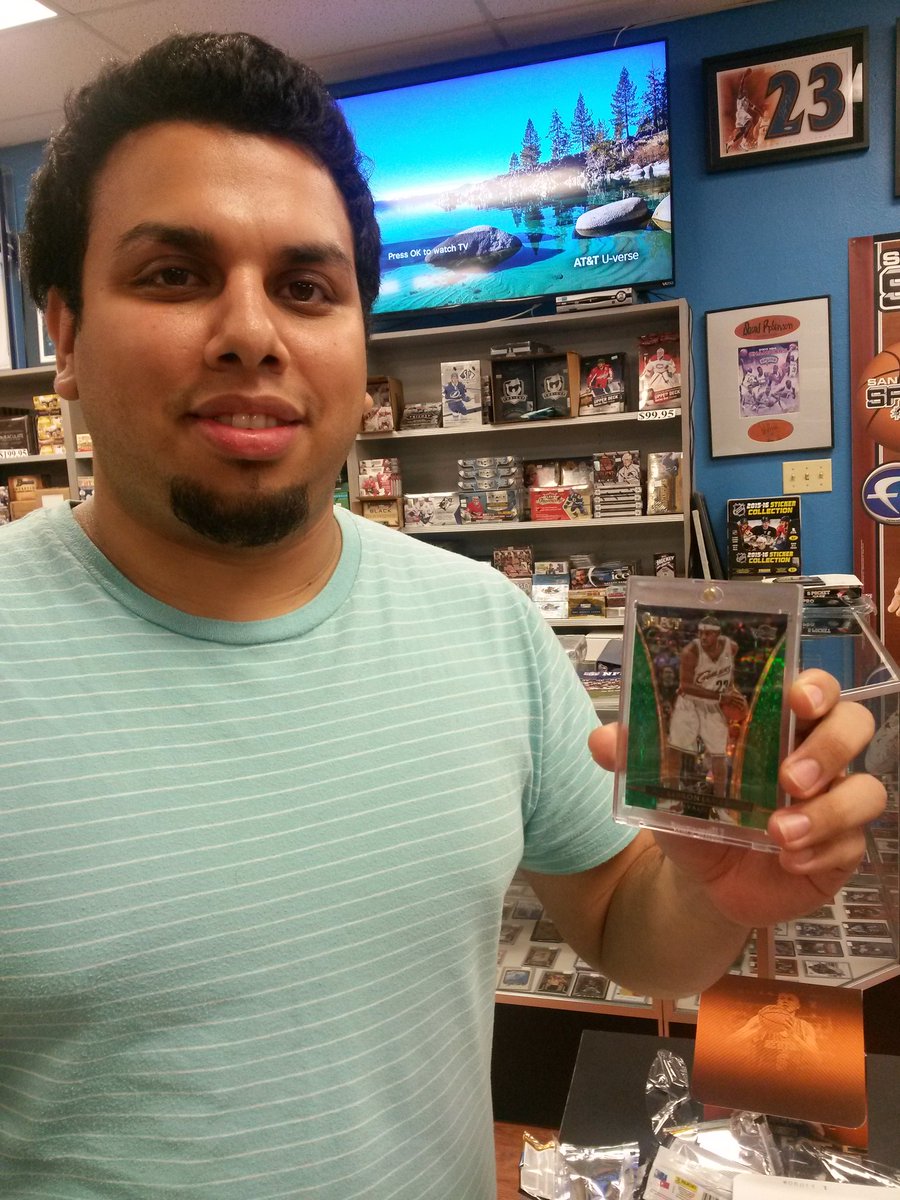 Joe tried a couple of boxes and pulled some really great cards, but his favorite is this Lebron James 2015-16 Select Green Prizm Parallel 1/5!
Will came in to join the crew of collectors and pulled his fair share of Super Hits including this One of One Amare Stoudemire Black Prizm Jersey Laundry Tag.
As closing time approached, Mr. K decided to give a box a try. That last box of the day netted Mr. K with The Hit of The Day, this Karl-Anthony Towns Gold Prizm Autographed RC 1/10.
All in all, it was a very good day for busting 2015-16 Select Basketball. Everyone went home happy and vowed to return soon for more Select. So what are you waiting for? Don't be the guy who says, "That could have been my picture." Go to Sports Cards Plus TODAY and pick your box from The BEST CASES in The Hobby at The Lowest Price in The Galaxy. Come on in and have some fun.