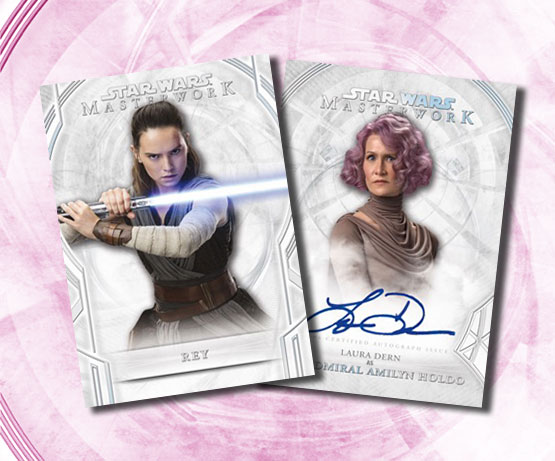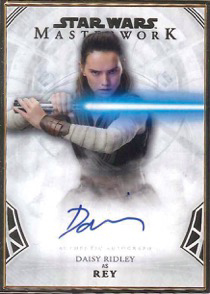 2018 Topps Star Wars arrives Wednesday at Sports Cards Plus, a.k.a. The Super Hit Factory continuing the high-end journey, taking a direct route to premium cards like autographs and sketch cards, every pack (or mini box) has something that's considered a premium hit.
And even the cards that aren't a hit come with a premium look and feel to them.
2018 Topps Star Wars Masterwork Autographs
As in previous years, every 2018 Topps Star Wars Masterwork hobby box, which consists of four mini boxes, has two autographs.
More than 40 actors have signatures in the product. These span from the original trilogy to the prequels, the recent pair of sequels and Rogue One.
The main autographs come in several forms. Besides the basic cards are more than a half-dozen parallels: new Blue Foil (/99), Rainbow Foil (/50), Canvas (/25), Wood (/10), Silver Framed (/5), Gold Framed (1/1), and Printing Plates.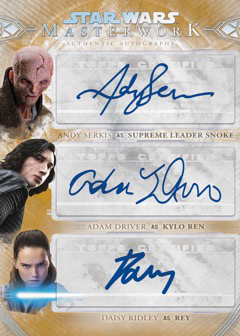 Dual and Triple Autographs return with signatures from multiple actors. These have a growing number of parallels as well with Canvas (/25), Wood (/10), Black (/5) and Gold (1/1).
Also back are pen relic autographs. These have a piece of the pen used during the actor's signing session embedded into the card.
2018 Topps Star Wars Masterwork has some scarce autograph book cards as well. One is a quad with four signatures. New to the product are separate Heroes and Villains Autograph Book Cards.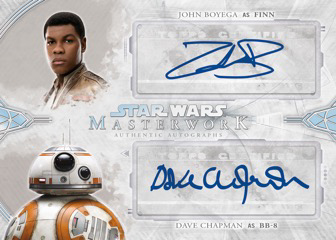 Additional Inserts
Autographs aren't the only premium inserts in 2018 Topps Star Wars Masterwork. Sketch cards are available in both regular and book formats.
Stamp cards return with Star Wars-themed postage integrated into the design.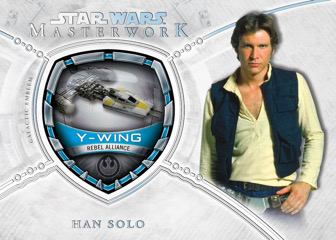 Commemorative patch cards are back. But instead of using manufactured embroidered pieces, they're going the plastic route.
In addition to regular parallels, select cards have autographs (and autograph parallels) as well.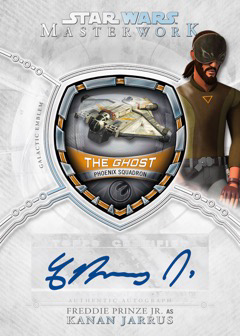 Every pack/mini box comes with a regular insert. These have three themes, all of which are nners and Super Weapons. These inserts have Rainbow Foil (/299), Canvas (/25), Wood (/10), Metal (/5), Gold Metal (1/1) and Printing Plate parallels.
2018 Topps Star Wars Masterwork Base Set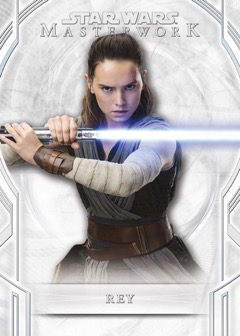 Yes, there is a base set amid all the hits and inserts. It spans 100 cards, covering characters, aliens and droids. As has been the case in the past, 25 short prints make the set that much more of a challenge to put together.
Base cards (and regular inserts) aren't done on your average cardboard. They're done on 72pt stock, making them extremely thick compared to traditional cards.