Sports Cards Plus, a.k.a. The Super Hit Factory has been selected to be The Official SNEAK PEEK Headquarters for 2015 Panini Immaculate College Multi-Sport! Arriving Friday December 18th at store opening (11 a.m.) is Panini's NEWEST addition (national release date is December 23rd) to the Immaculate brand.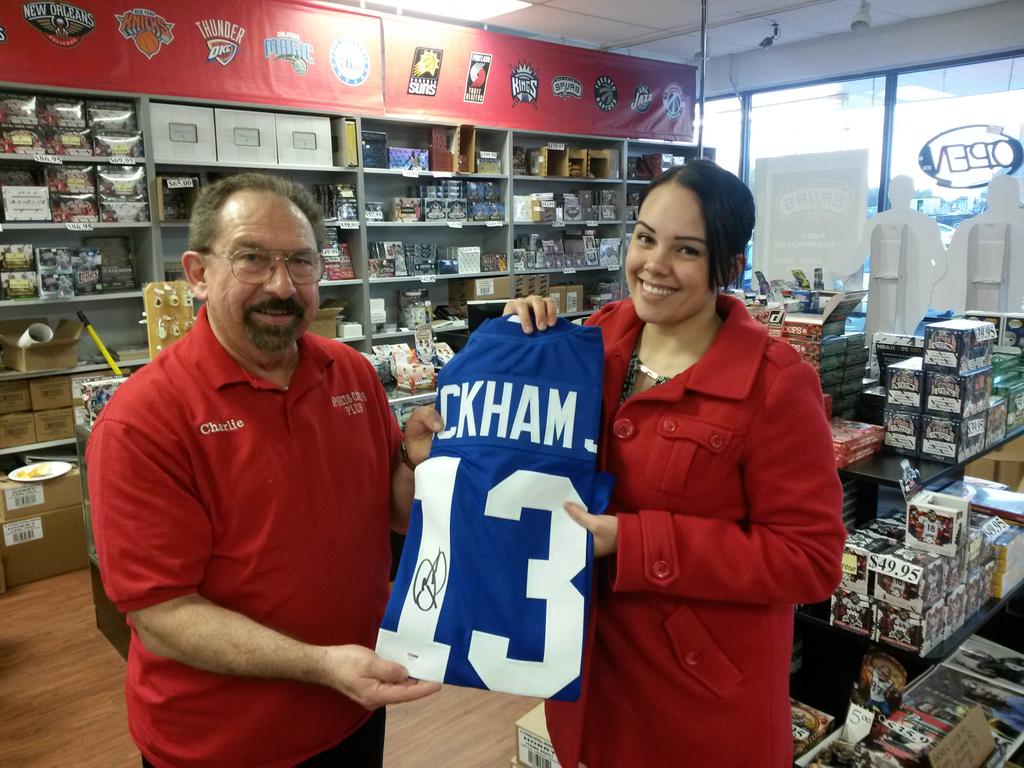 Go to Sports Cards Plus on Friday to see, hold, and own these amazing, beautiful, valuable cards
5 DAYS BEFORE THE REST OF THE WORLD.
And, at Sports Cards Plus, you always get more. Buy a box of 2015 Immaculate Multi-Sport and get
4 FREE Panini Black Friday Packs
; AND, with each box purchased,
get
4 FREE Entries to WIN YOUR CHOICE of Signed Jerseys: Todd Gurley, Jameis Winston or Odell Beckham!
AND, get a FREE Jersey Entry with any Panini Football product box purchase.
2015 Immaculate College Multi-Sport
GROUP BOX BREAK on Friday.
Every Group Break Spot ($69.95) gets one random card from a Factory Sealed box. And,
EVERY SPOT gets ONE FREE Panini Black Friday Pack!
Panini Official Sneak Peek Rules state that all boxes must be opened in-store. We will be taking a ton of pictures for posting on Panini America's social media. Don't be the guy who says, "That could have been my picture." Go to Sports Cards Plus TODAY to RESERVE your box and be a part of Sports Collecting History.