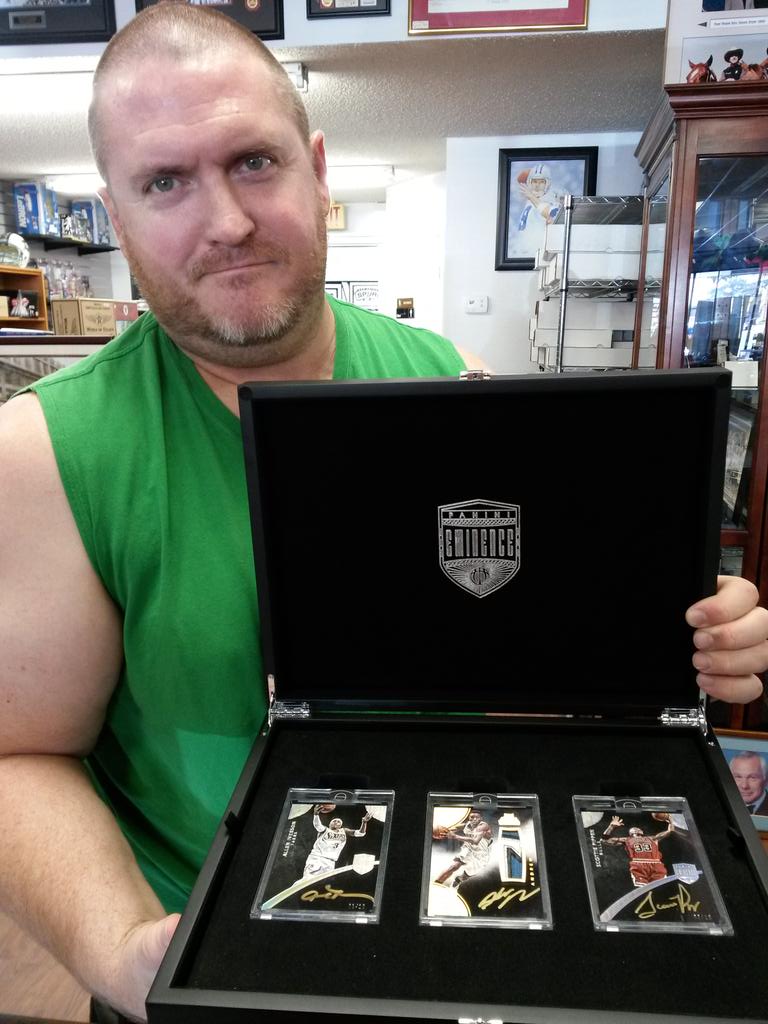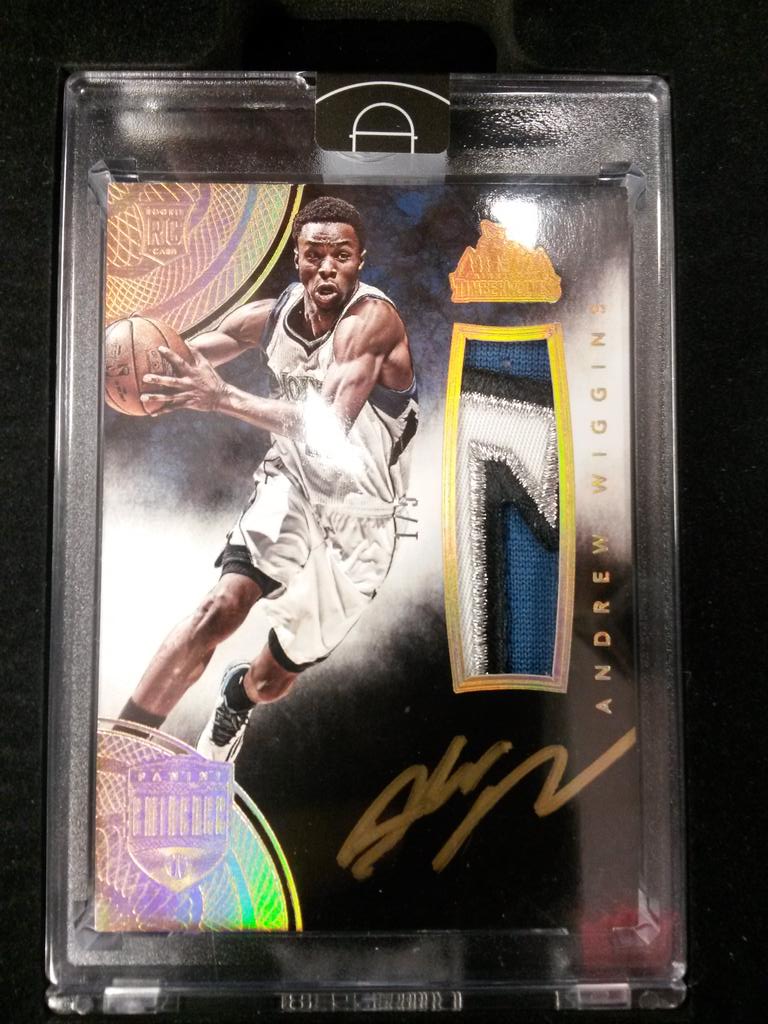 Chris knows The BEST CASES in The Hobby are at Sports Cards Plus, a.k.a. The Super Hit Factory. When Chris decided it was time to go to the "Big Boy Table" and give 2014-15 Eminence a try, Chris picked a Sports Cards Plus box.
Chris was rewarded with one of the HUGEST hits in the Eminence Basketball product, an Andrew Wiggins On-Card Hard-Signed Jumbo Jersey Patch RC numbered 1/5. Given the beauty of the card and patch, and the fact that this is the most expensive and most limited product of all time, it is my opinion that THIS is the most valuable Andrew Wiggins Rookie Card pulled to date.
Click Eminence Andrew Wiggins Auto Patch RC 1/5
to see this card on eBay.