2019 Panini Prizm Baseball marks the return of the colorful chromium line to the baseball as a standalone set. For the last two years Prizm Baseball has been part of the anthology-style Panini Chronicles.
Just like other sports, color plays a major role in the checklist. But the colorful parallels are not the only chase element. For example, autographs are three per 12-pack hobby box and there are other inserts, as well.
2019 Panini Prizm Baseball Base Set Basics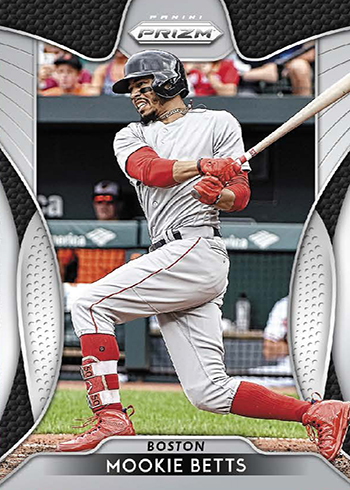 The base set for 2019 Panini Prizm Baseball has 300 cards. All cards are done with Opti-chrome stock, giving even the base cards a level of shine characteristic of Opti-chrome. And adding to the collectability of the base set, the checklist is broken down into three tiers, each with 100 cards (Tier I – #1-100, Tier II – #101-200 and Tier III – #201-300).
Each of the cards in the base set has more than 20 different Prizms parallels, making for a massive rainbow of colors and patterns. In each hobby box, there are three Silver, four Blue and five Red Prizms. That works out to approximately one per pack.
Other Prizms include: Green, Blue Mojo, Lime Green, Neon Orange, Zebra Stripes, Power Plaid, Blue Wave, Shimmer, Navy Blue Kaleidoscope, Burgundy Shimmer, Gold, Forest Green Flash, and one-of-one Black Finite.
Also appearing in 2019 Panini Prizm Baseball are some retail-exclusive Prizms. Blaster boxes have a pack of four Purple Prizms while fat packs have a trio of Red, White and Blue Prizms not available anywhere else.
Hot boxes have 24 Prizms to call their own as well as either additional parallels or autographs beyond what's normally expected.
Autographs and Inserts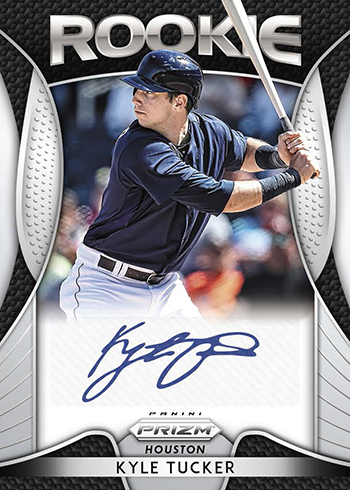 Autographs can be found on a few different spots of the 2019 Panini Prizm Baseball checklist. The biggest is with Rookie Autographs, which has 100 cards.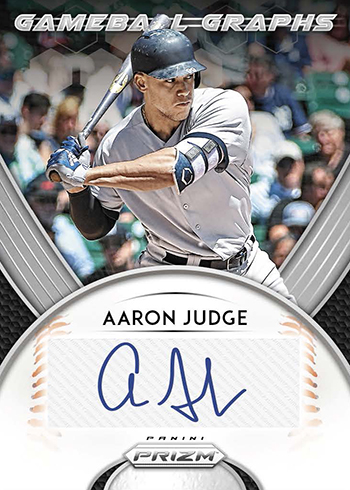 Gameball Graphs center on other young players while the 25-card Signatures has veterans with some additional retired stars mixed in.
Pro Penmanship is another place to find ink.
Like the base set, collectors can expect to find multiple levels of parallels with the autographs.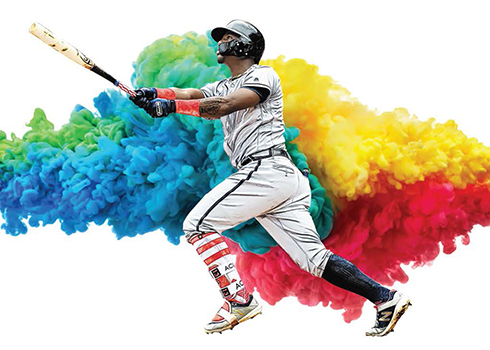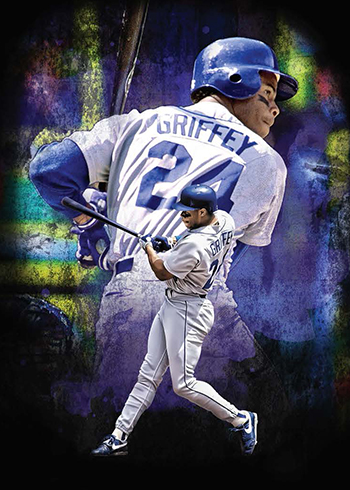 As far as other inserts go, 2019 Panini Prizm Baseball has several. Profiles and Color Blast have big color built into their designs. Both of these are among the toughest inserts in the product.
Other insert themes include Brilliance, Fireworks, Illumination, Instant Impact, Lumber Inc., Machines, Numbers Game, Star Gazing, and Scorching.