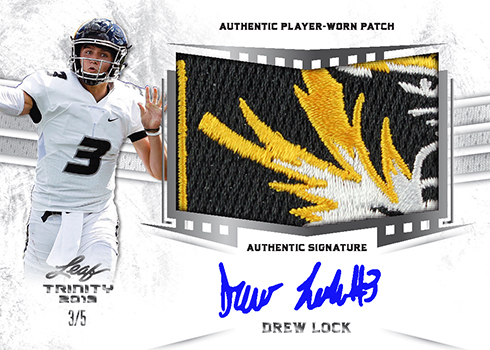 College football fans and NFL fans for that matter, are always blown away by the Leaf Trinity Football brand's generous supply of impressive college jersey premium patches. 2019 Leaf Trinity Football continues to impress with 2019 NFL Draft picks with potential to take the NFL by storm. The high-end draft release is all autographs, five of them. As always, they come with three distinct styles.
First, there's Trinity Signatures. These are on-card autographs on elegantly designed cards. Although it's not a guarantee on all cards, many also include inscriptions.
Second, Patch Autographs combine the signature with a premium jumbo swatch taken from a player-worn jersey.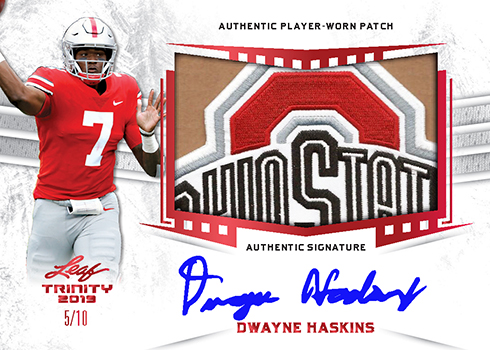 Finally, there are Clear Autographs. These use acetate stock.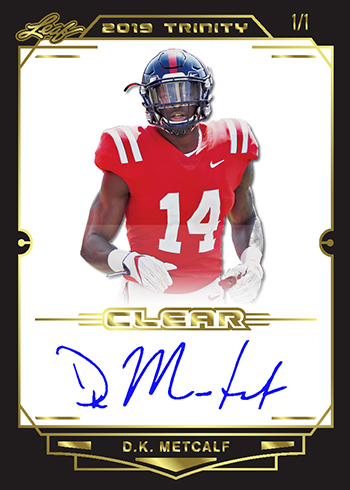 In addition to base versions, cards have several levels of parallels, including the highly desirable 1/1s.