2019-20 Panini Absolute Memorabilia Basketball (

$139.95/box w/limit of 1 box per person/day at this price

) gets its name from product's generous supply of memorable memorabilia and unique types of such. Sure, there are jersey swatches and patch pieces, but the product also brings in an abundance of other things like basketballs and caps.
Hobby boxes have two packs. In each 5-card pack is an autograph, a memorabilia card and encased veteran or rookie card.
2019-20 Panini Absolute Memorabilia Basketball Overview
Nowhere on the 2019-20 Absolute Memorabilia checklist is the variety of relics more apparent than in the Tools of the Trade Signatures. Each of these has either three, four or six relic pieces, all with different combinations of memorabilia. This means collectors can expect more than a trio of just plain jersey pieces. Additional parallels bring with them smaller print runs and more premium pieces. A total of 33 rookies are included in this portion of the set.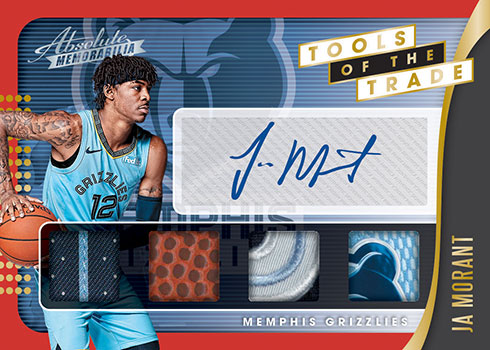 Hats and basketballs get the oversized treatment in a pair of inserts under the

Jumbo name.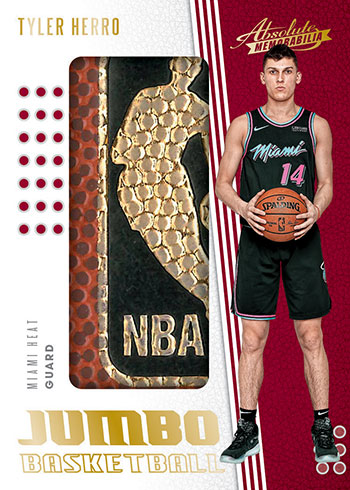 Additional memorabilia can be found in Veteran Tools of the Trade, which have five parallels.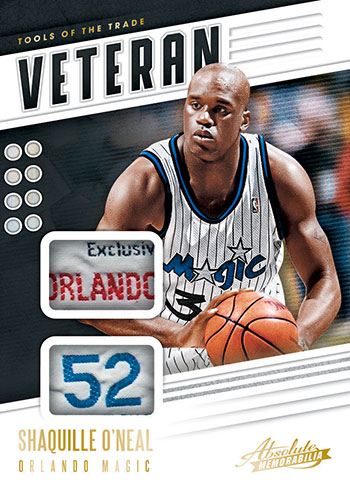 On-card autographs aren't everywhere in the product, but they do exist. Rookie Autographs, Rookie Autographs Variations and Limitless Signatures, which go beyond first-year players,

are all hard-signed

. All three of these also have five tiers of additional parallels.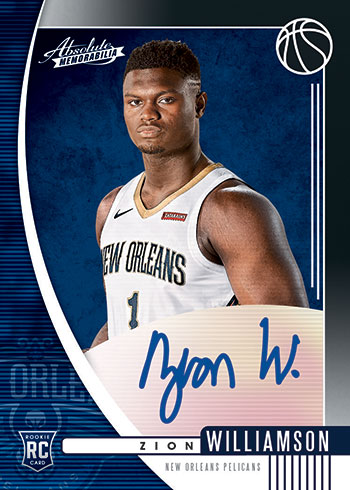 Going beyond traditional hits, a

new batch of Glass inserts

are part of 2019-20 Absolute Memorabilia Basketball. Like in the past, these are tough pulls.
The base set is a mix of rookies and veterans. Parallels exist at multiple levels with print runs ranging from 199 down to 1/1.