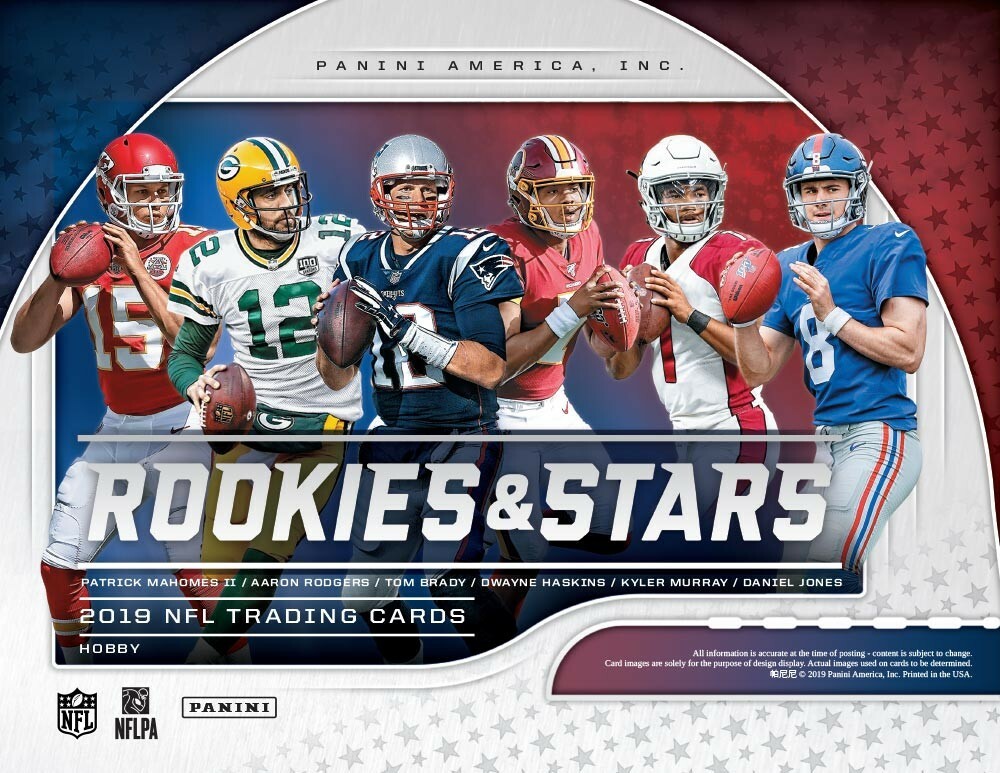 https://www.youtube.com/watch?v=krwzcKnYK6o
2019 Panini ROOKIES & STARS Football 32-Spot ($49.95 plus tax) RANDOM TEAM 12-Box Case GROUP BREAK this Monday, December 2nd at 6:00 at Sports Cards Plus.
Pay for your spot on Friday for just $44.95, or Saturday for $46.95.
Call 210-524-2337 or come in to pay for your spot.
Case Break will deliver on average:
-- 28 Autographs
-- 28 Memorabilia
-- 70 #d Parallels
-- 308 Inserts
-- 168 Rookies
-- 28 #d Opti-Chrome Inserts
2019 Panini Rookies & Stars Football Base Set Basics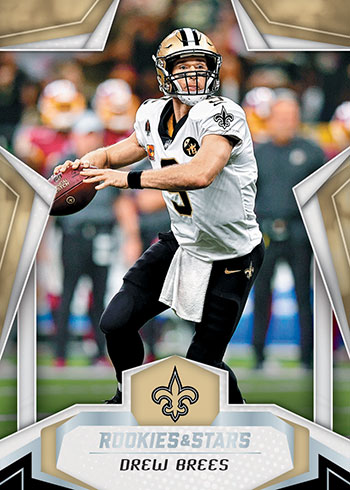 The base set totals 200 cards. The checklist splits evenly between veterans and rookies. First-year players land approximately two per pack.
Parallels for both at the hobby level include Orange (/99), True Blue (/49), Red & Blue (/35), Gold (/10), Black and Blue (/5), Printing Plates (1/1) and Platinum (1/1).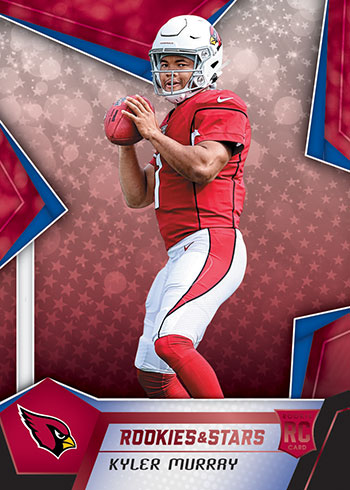 Autographs, Memorabilia Cards and Other Inserts
Among them is the rookie-centric Dress for Success (/99). The signature relics are exclusive to hobby and have 99 copies or less. Parallels include Prime (/25 or less) and Laundry Tag (1/1).
Statistical Standouts Signatures (/99 or less) also combine autographs and memorabilia. Instead of rookies, these feature current and past players.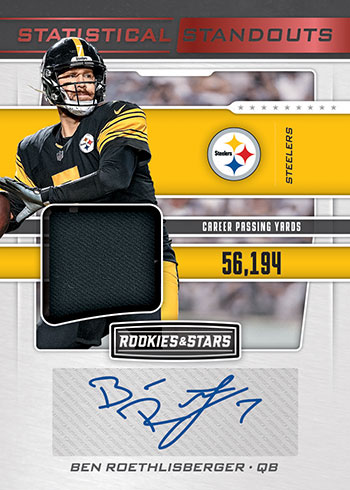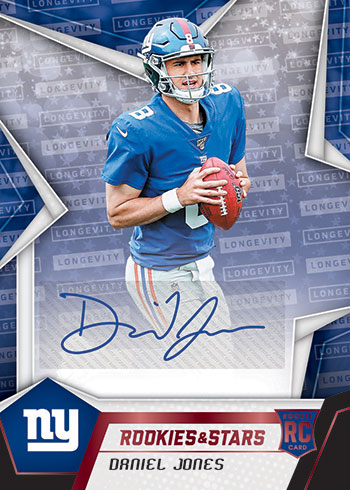 Rookie Longevity Signatures adapt the base design to include autographs. Hobby parallels are available in Orange (/99 or less), Blue (/75 or less), Purple (/25 or less), Gold (/10 or less), Green (/5 or less), Printing Plates (1/1) and Platinum (1/1).
New in 2019 Rookies & Stars Football are Big Time memorabilia cards. These get their name for their somewhat oversized swatches. Prime and Premium versions are also available. High Octane Memorabilia is also new to Rookies & Stars.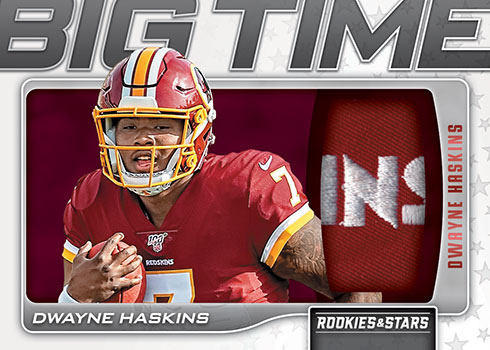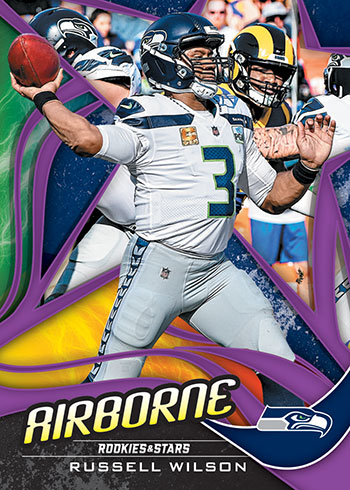 Of the 24 other inserts in each hobby box, two use opti-chrome stock similar to Prizm and Optic. Themes include Airborne, Crusade, Great American Heroes and Stellar Rookies. All get the rainbow treatment with Red (/75), Pink (/50), Purple (/35), Orange (/25), Gold (/10), Green (/5), Printing Plate (1/1) and Black (1/1) parallels. Select cards in these sets also have autographs that are numbered to 25 or less.